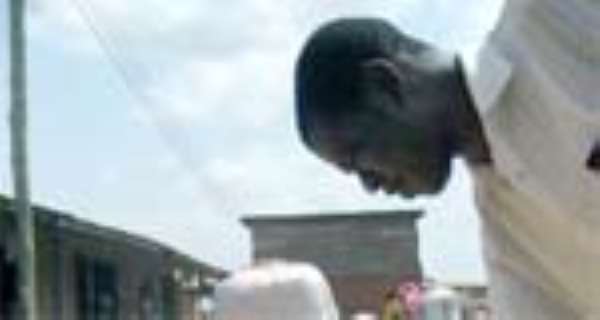 The price of rice has hit a record on fears demand will outstrip supply as governments move to curb exports of the staple food.
Rough rice for May delivery hits a record of $20.26 per 100lb, according to Bloomberg data.
Export restrictions are in place in major rice producing countries such as India, China, Vietnam and Egypt.
International rice prices have increased about 20 percent since the beginning of the year.
Rice is the staple food for about three billion people worldwide.
"Demand remained strong and there were several inquiries, especially demand for parboiled rice from African countries," said one rice trader in Bangkok.
Thailand is the world's biggest rice exporter.
The Thai Rice Exporters Association said exporters fulfilled orders for 2,000 tonnes of rice on Thursday, while 10,000 tonnes were ordered.
The World Bank estimates 33 countries face potential social unrest because of rising food and energy prices.
The price of soybeans, corn and wheat are also near historic highs.

On Tuesday, India, the third largest rice exporter, banned the export of non-basmati rice to help control soaring domestic food costs.
The price for exports of aromatic basmati rice has also been raised to $1,200 per tonne to discourage exports.
Meanwhile, world rice production is set to increase by 1.8 percent this year as government incentives and high prices spur output in Asia and Africa, the United Nations Food and Agriculture Organisation (FAO) said yesterday.
Export restrictions in place in major producing countries like China, India, Egypt and Vietnam will however contribute to a fall in the rice trade where volumes will drop 1.1 million tonnes to 29.9 million tonnes, FAO said.
"The international rice market is currently facing a particularly difficult situation with demand outstripping supply and substantial price increases," said FAO Senior Economist Concepcion Calpe.
"Higher rice production in 2008 could reduce the pressure, but short-term volatility will probably continue, given the very limited supplies available from stocks. This implies that the market may react very strongly to any good or bad news about crops or policies."
International rice prices have increased by about 20 percent since the start of the year, FAO said. Its forecasts are based on the assumption that weather conditions will be normal.
While output will increase in most of Asia, Africa, Latin America and Europe, it will decline in Japan where producer prices fell last year, in Australia which is suffering from low water availability and in the United States where there is mounting competition from more profitable crops, FAO added.