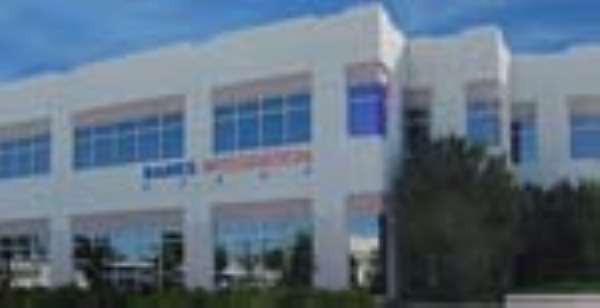 Banks in the country have begun bracing themselves up to kick-start the biometric smartcard system that the Ghana Interbank Payment and Settlement Systems (GIPSS), a subsidiary of the Bank of Ghana, is introducing any time soon.
Those having automated teller machines (ATMs) have started integrating existing switches into the e-zwich that will link the payment systems of all financial institutions including rural banks in the country.
The ones which do not have ATMs such as Fidelity Bank and the two new banks, Bank of Baroda and Sahel, have also been directed to acquire ATMs so as to link themselves to the new payment system, the e-zwich.
Savings and loans companies without switches, ATMs or Point of Sales (POS) devices have also been told to acquire them and ensure that new payment terminals purchased are integrated directly into the national switch or through an e-zwich compatible ATM or POS device.
The financial players are also set to deploy e-zwich teller devices at all branches and agencies as well as e-zwich compatible POS devices at all existing and future acquired merchant outlets.
All this will pave way for them to issue e-zwich smartcards to each individual customer by June 30, 2008 as earlier directed by the Bank of Ghana.
The e-zwich smartcard, which allows holders to spend and settle various transactions online and offline, is a new very secure way of paying for goods and services throughout the country based on the biometric or finger print identification.
Already, universal banks and financial institutions have gone through the first phase of the training with the merchant.
Sharing their preparedness with CITY & BUSINESS GUIDE, Alhaji Hussein, Marketing Manager of the Ghana Commercial Bank said his outfit has submitted its card design to the GIPSS and is waiting for approval.
"We've also given orders for the point of sales (POS) devices," he explained adding that the second phase of the training is ongoing for all the banks.
"We are looking forward to reaping the investment that the project will come along with," Alhassan Andani, Managing Director of Stanbic Bank also told CITY & BUSINESS GUIDE in an interview.
Mr. Andani emphasized that the e-zwich which he described as an advanced sika card, is another mode of payment for Ghanaians since they would be carrying their cash on the cards.
He however could not explain the exact benefit of the project though he acknowledged that it will improve the payment systems in Ghana.
On his part, Tei Mante, Board Chairman of Ecobank Ghana Limited said his outfit was ever ready to integrate the new payment system into their structure.
Though he was tight-lipped on the questions CITY & BUSINESS GUIDE asked him, Managing Director of UBA Ghana Limited, Namadi Okonkwo said he has received a letter of instructions from the GIPSS.
The e-zwich smartcard is a major instrument for financial inclusion as it utilizes biometric authentication and holds updatable financial and other client user/ information.
By Charles Nixon Yeboah