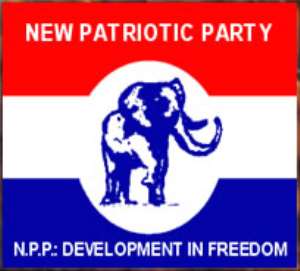 As the campaign towards election 2008 gathers pace so would stories of defections from one party to the other. It was a psychological ploy that was utilized to devastating effect in the state-owned media by the NDC during elections '92, '96 and 2000.
A GNA report filed yesterday speaks of twenty four members of the National Democratic Congress (NDC) at Boadwo in Jaman South District of the Brong Ahafo Region defecting to join the ruling NPP.
The defectors, led by Sule Traore, Constituency Secretary, were introduced to supporters and executives of the NPP at a rally during a recent tour of the area by Mr. Apraku Tanoh, District Chief Executive.
Mr. Tanoh commended the defectors for their "sense of courage" and asked them to work hard to enable the NPP to clinch a landslide victory in the December elections.
Sule Traore said they were overwhelmed by the numerous interventions initiated by the NPP government, which he said had given the people some relieves.
The defectors commended President Kufuor and NPP functionaries for their invaluable efforts in sustaining peace and freedom in the area.
Mr. Sampson Addae, NPP Constituency Chairman, asked members of other parties willing to join the NPP to do so without any hesitation.
Mr. Moses Kyereh, Vice Chairman, said the people were highly impressed with the National Youth Employment Programme, which he said had engaged most of the youth, as well as the numerous development projects.
The projects include the construction of a three-unit classroom block with office and store for Boadwo District Assembly Primary School and the rehabilitation of a feeder road linking Faaman to Nkorkortoa through Boadwo.
GNA/ADM