Keep abreast with new devts in international media law: Wood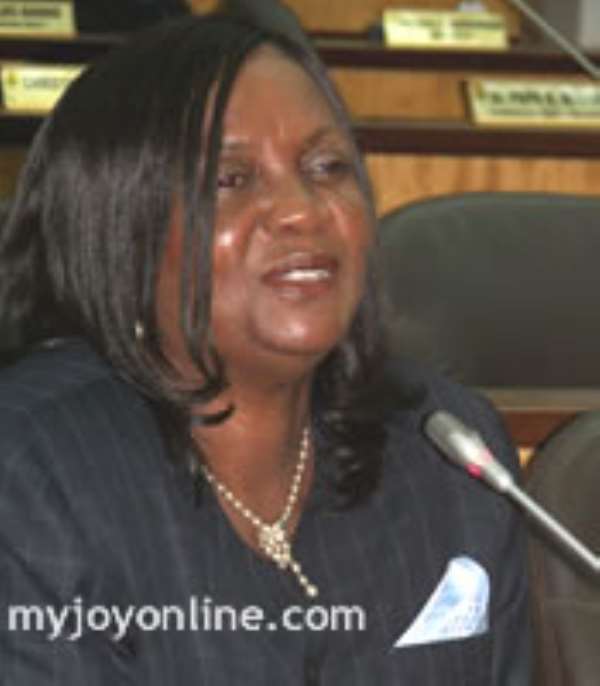 The Chief Justice, Mrs. Theodora Georgina \Vood, has challenged all judges to keep abreast with new developments in international human rights law and not uphold only the provisions in the Ghanaian constitution.
She noted that the Ghanaian judiciary would be betraying the trust confided in them if they adopt an isolationist national approach to interpretation and enforcement of bill of rights provisions without opening the lines of communication with the international human rights community.
The Chief Justice said this in a speech read on her behalf by Justice S. K. Darte-Baah, a Supreme Court judge, at a two-day workshop organised by Africa Legal Aid, an International NGO; the Ghana Commission on Human Rights and Administrative Justice (CHRAJ) and the Ghana Judicial Training Institute for Judges nationwide.
Justice Wood noted that developments in international human rights law were of utmost importance therefore judges should respect the provisions of international human rights treaties, norms and rulings to ensure that human rights becomes a reality for all within Ghana's jurisdiction.
"Human rights issues have become increasingly important and are pursued within the framework of various organisations including the African Union, ECOWAS, and the United Nations. The number of human rights treaties that have been adopted, signed and ratified by Ghana and which may have 10 be considered in courts in Ghana have grown steadily and include the African Charter on Human and Pcople's Rights and Protocol to the Charter on the Rights and Welfare of Women", she indicated.
She further stated that the number of international human rights oversight organs has increased and many of these have signi ticantly expanded their activities in recent years. "The African committee on the Rights and Welfare of the child is incrcasingly making its influence felt and even the Court of Justice of ECOWAS, which initially was expected to be a court dealing primarily with trade and other economic matters, now turns out to be a significant new player in the human rights arena", she informed.
The Executive Director of Africa Legal Aid, Madam Evelyn A. Ankumah, challenging judges on the issue stated that beneficiaries of human rights ought to know and have the guarantee that in case their rights were violated, there was a judicial or alternative legal forum available for their complaints.
She observed that should judges discharge their responsibilities well, those violating fundamental rights, be they government organs, persons or legal entities, would know that they cannot escape the wings of justice when held accountable before an independent judicial organ.
"The first gate that victims of human rights violations seeking legal redress will turn to thus involves the gate to the national judiciary or perhaps a national human rights commission. It is thus of the utmost importance that national courts and human rights commissions should be fully aware of their key role in protecting human rights", she stressed.
National courts and human rights commissions, she said, hold the first responsibility in protecting human rights and it cannot be stressed enough that they should perfonn their task as efficiently and adequately as possible.
Madam Ankumah was of the view that international procedures take time and the mere delay involved may in itself form part of injustice therefore cases should be solved satisfactorily at the national level, stressing that when that happens, all parties and organs involved would enjoy the greater protection of human rights.