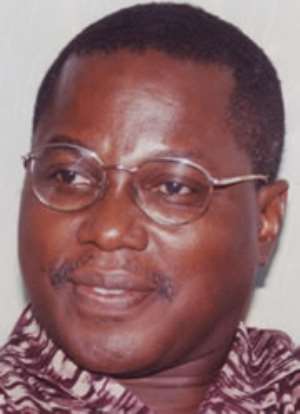 An Economist, Dr. Nii Moi Thompson has criticised the government's repatriation programme to send Liberian refugees in Ghana back to their country.
He said the programme is unrealistic and therefore government must take a second look at it.
He argued that shipping about 20,000 Liberians back to their country at once would have a negative effect on the country's economy.
Dr. Thompson who was speaking on a Citi FM news bulletin Monday March 31, 2008 said, there are other Liberian refugees in other West African countries and if they are all to be repatriated, that would be about 100 Liberians returning to the country and that won't be good for the country's fragile economy.
He said their presence in the country at this point would put pressure on the government of that country and the country's utility systems, such as water and electricity.
Dr. Thompson who is due in Liberia soon to design a programme for Liberia's labour market says, he is looking forward to the trip with lots of trepidation, because the last time he was in Liberia was in 1985.
In another development Citi News reports that The Commission on Human Rights and Administrative Justice (CHRAJ) is investigating reports of violations of the rights of Liberian refugees at the Kodeabe Camp.
Ms Anna Bossman, Acting Commission of the CHRAJ, in an interview said, the Commission has sent its investigators to the Camp to thoroughly investigate the reports.
She added that human rights violations of the refugees if indeed true could be a dent on Ghana's image.
She therefore, said the Commission would be able to make a statement on the matter only after its investigative team has submitted its report.
By Emmanuel K. Dogbevi