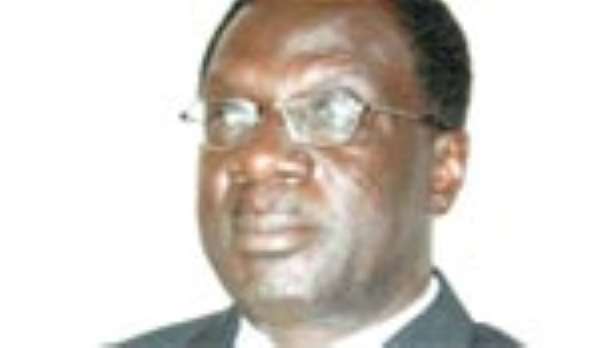 STRIKING workers of the Ghana Railway Company (GRC) will appear before a Sekondi High Court today, March 31, in compliance with a writ of summons they have been served with. 
The National Labour Commission (NLC) last Tuesday summoned the leadership of the Interim Management Committee (IMC) of the Railway Workers Union to appear before a Sekondi High Court for failing to comply with the directives of the NLC in accordance with Act 651 section 172 of the Labour Law.
The law states that "When a person fails to comply with a direction or an order issued by the NLC under this Act, the Commission shall make an application to the High Court for an order to compel that person to comply with the direction or order".
At the end of a two-day meeting organized previously by the NLC for the Management of the company and the IMC to see how best the strike action could be called off, the NLC directed among others that the workers should end the strike and return to work.

It also prevailed upon the Railway Workers Union to constitute an appropriate leadership in accordance with their constitution to negotiate with the management.
The NLC further directed that the management of the GRC should immediately pay all the outstanding salaries due the workers and that if the workers failed to comply with the directives they would be summoned before court.
In an interview with DAILY GUIDE, the chairman of the IMC, Mr. Joseph Kenneth Dadzie pointed out that the workers had gathered at "Bottom Tree," a popular meeting place for the workers to discuss pertinent issues and their next move when three bailiffs from a Sekondi High Court came and served them with the writ of summons.
He said as citizens of Ghana, they would respect the laws of the land and go to court on the said date, but added that the court action would not deter them from continuing their strike action unless their demands were met.
He noted that the sector Minister, Prof. Christopher Ameyaw-Akumfi had assured them that the court case would be withdrawn before the said date.
"The workers are demanding an official letter to that effect, otherwise we will all go to court in order that we will not be charged with contempt of court."
It would be recalled that workers of the GRC embarked on a strike action some two months back, calling for the immediate removal of the Managing Director of the company and the payment of three months salary arrears.
They also complained that their Collective Bargaining Agreement (CBA) had not been reviewed since December 31, 2002 and wanted 150 per cent salary increase.
From Emmanuel Opoku, Sekondi