Law student launches three books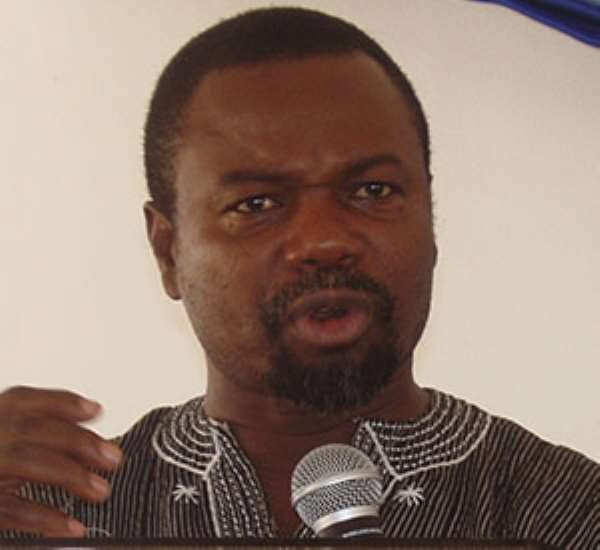 A final year law student of the University of Ghana Faculty of Law, Francis-Xavier Sosu has launched three books which he authored.
The books, all motivational, are titled, 'Love lifted me', 'Understanding the Storms of Life', and 'Overcoming the Storms of Life'.
The launch which took place at the K. A. Busia Memorial Hall of the Univeristy of Ghana, Legon, Saturday March 29, 2008 was chaired by Mr. A. T. Konu, Registrar of the University.
In an address, Dr. Vladimir Antwi-Danso of the Legon Centre for International Affairs (LECIA), who represented the Convention Peoples Party (CPP) presidential candidate, Dr. Paa Kwesi Nduom, said, knowing the background of the author through his undergraduate years, he was not surprised he has been able to achieve those feats.
He said, Mr. Sosu came from a humble background having lived on the streets while he was still a student in secondary school. He said, he did not give up but persisted in life to get to where he is today.
He therefore, urged that it is instructive for people to look for opportunities, seize these opportunities and make the best out of them.
Dr. Antwi-Danso, however, lamented the 'prosperity sermons' that have filled Ghanaian churches. He opined that, those messages give no hope at all to disadvantaged people like Mr. Sosu.
He said, people should rather be encouraged to work hard to attain their goals in life because achievements are possible for any one who works at them.
Mr. Konu also highlighted the perseverance of the author whom he has known for all the time he has been at the University. He said about the author, "he never gives up".
The first copies of the book was bought for GH¢1000 by a Rev. Ofori-Atta.
By Emmanuel K. Dogbevi