President's nominees for DCEs rejected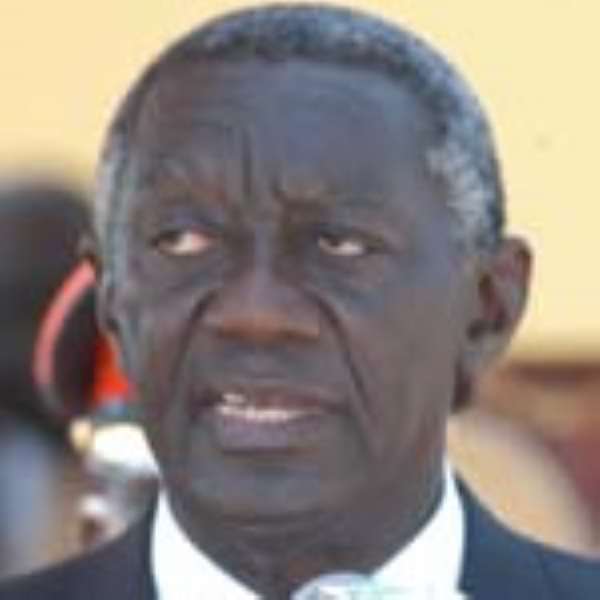 A number of District Assemblies have rejected the President's nominees for the post of Distric Chief Executive.
The Zabzugu/Tatale District Assembly on Friday March 28,2008, failed to endorse Alhaji John Bashiru Yakubu, the President's nominee for the position of District Chief Executive.

There was a tie after the first round of voting with 21 ballots in favour of Alhaji Yakubu and 21 against.

The Electoral Commission conducted the election, which was supervised by Mr. Sylvester Kanyi, Northern Regional Director of the Commission.

Alhaji Mustapha Ali Idris, Northern Regional Minister who witnessed the election entreated the members to reconsider the nominee when they reconvene on April 4, to vote again.

He said further delay in accepting the President's nominee would be holding the development of the district back and therefore entreated them to place the development of the district above their parochial interest.

However the newly created Saboba District Assembly overwhelmingly endorsed Mr. David Biwiin Nyame, as the District Chief Executive for the area.

Out of 20 votes cast, he polled 19 votes.

Mr. Nyame is a former assembly member and also worked with the Non-formal Division of the Ministry of Education.

In his acceptance speech, Mr. Nyame thanked the assembly members for the confidence reposed in him and pledged not to disappoint them.

He also appealed for co-operation from assembly members, as well as the entire Saboba community.

Alhaji Idris urged the new DCE not to become a "desk officer" but to move down to the people and find out their problems and the development challenges facing the district.
Still on the subject, the Effutu Municipal Assembly on the same date failed to approve the President's nominee, Mr. Richard Robert Ghunney as the Municipal Chief Executive (MCE) for the area.

The nominee failed to obtain the two-thirds majority required for his approval.

Out of a total of 24 assembly members present, Mr Ghunney had 14 votes, representing about 59 percent of the votes, while 10 people representing 41 per cent voted against him.

The Effutu Municipal Electoral Officer, Mr. Anthony Oppong, who supervised the election, said Mr. Ghunney needed to obtain 16 votes, representing 68 percent of the total votes.

According to Mr. Oppong, another election should be held within 10 days to determine the fate of the nominee.

The Central Regional Minister, Nana Atto Arthur, who addressed the Assembly later, said it was sad that they failed to approve the nominee and hoped that they would give him the nod at their next sitting.

The Presiding Member of the Assembly, Mr. Afenyo Markin, gave the assurance that the Assembly Members would be spoken to for them to approve the nominee.