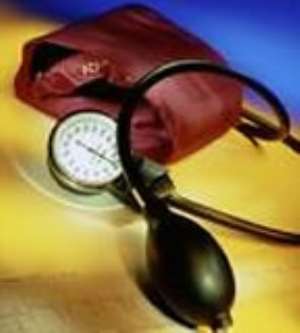 A technology that allows consumers to detect counterfeit drugs in the country is on trial.
Mpedigree Network, the proponents of the technology, who are being supported by the African Development Corporation (ADC) based in Boston in the United States of America, are spearheading a campaign against the production of fake drugs in Africa, beginning from Ghana.
Explaining how the system operates to journalists inAccra, the Strategy Consultant of Mpedigree Network, Mr Bright Simons, said manufacturers of drugs who had agreed to be part of the scheme, would emboss special codes on their products, and at the point of purchase, the consumer would scratch a panel to reveal the code number and then send it via SMS number 1393 to any of the networks to find out whether the product was fake or not.
He indicated that data surveys conducted in Accra and Kumasi on about 2000 respondents showed that public perception of the existence of fake drugs in Ghana was real, adding that a comprehensive study of the situation by his organisation was a first step to reducing, if not eliminating, the menace.
Mr Simons pointed out that Efpac-Junior, a pharmaceutical company as part of the trial process, was a member of the code and added that stakeholders in the pharmaceutical industry such as the Food and Drugs Board (FDB), the Pharmaceutical Society of hanaand the newly formed Ghana National Coalition on
Counterfeiting and Illicit Trade (GNCCI), were in support of the initiative.
"The various communication networks in the country have agreed to support us in the deployment of this initiative", he said, adding that the stakeholder bodies would be sensitised to the role research played in the fight against fake drugs.
He expressed the hope that when the technology became fully operational, drug manufacturers would be mindful of the quality of the products they came out with and enjoined consumers to also be careful about the medicinal products they consumed.
The Manager, Mr Akai Nettey, who conducted the Accra trial, told the Daily Graphic that findings from the Accra survey indicated that some respondents were ignorant of the existence of counterfeit drugs in the system.