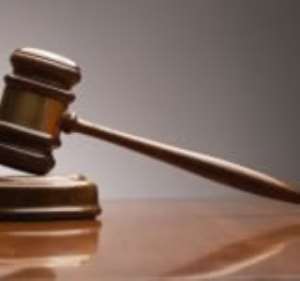 Four men who allegedly assaulted a teacher for disciplining a female pupil have been remanded in prison custody by the Twifu Praso District Magistrate's Court.
The accused are Kwame Boateng, alias Nana Kwame, and
Kwadwo Abbor, both drivers; Oduro Dankwah and Isaac
Armah, both driver's mates.
Their pleas were not taken and the presiding judge, Mr Seth Bio-Nyamekye, has adjourned the case to April 10, 2008, by which time the victim, who has just been discharged from hospital, might have fully recovered from the injuries she sustained during the assault, to testify in court.
The facts of the case as presented by the prosecutor, Chief Inspector George Okine, are that the complainant, Mr Patrick Gyatuah, a teacher of Twifu Nyinase District Council Junior High School (JHS) spotted the pupil roaming in the town late in the
night on March 20, 2008.
Since the girl's conduct was against the decision by the school's parent-teacher association (PTA) to arrest the lowering educational standard in the town, he warned her to go home immediately.
When the girl went to school the next morning, the teacher nished her and on her return home, she reported the incident to Abbor, who is said to be her boyfriend.
Abbor, who was highly infuriated by the teacher's action, mobilised Boateng, Dankwah and Armah, who allegedly ambushed Mr Gyatuah and assaulted him brutally with clubs and stones, resulting in multiple injuries to his head and other parts of the body.
The teacher's scream for help attracted some people who rushed to his rescue and sent him to the Twifu Praso Police Station, where he was given a medical form to attend the local government hospital.
The victim was admitted for three days and after his discharge from hospital, the police managed to apprehend the accused persons from their hideouts for prosecution.