Zimbabwean voters elect president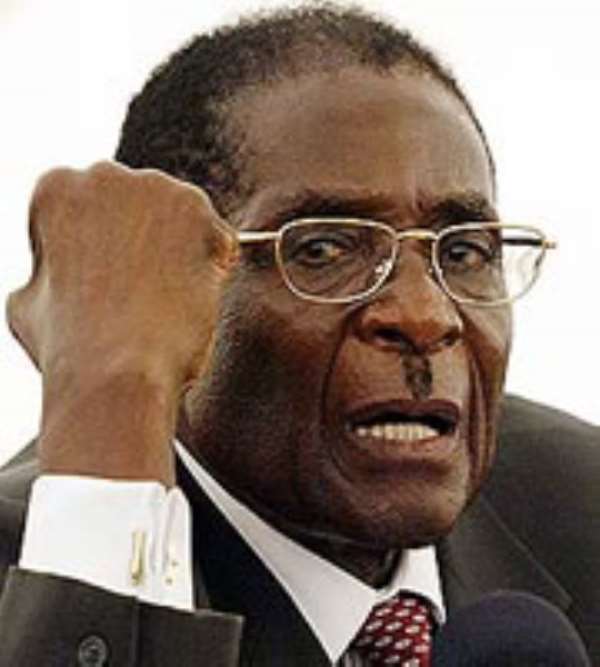 People in Zimbabwe are voting in an election that will decide whether President Robert Mugabe, in power since 1980, wins a sixth term in office.
His challengers are Morgan Tsvangirai of the MDC opposition party and Simba Makoni, a defector from Mr Mugabe's Zanu-PF now standing as a independent.
On the eve of the election, the president said the being a puppet of the former colonial power, Britain.
The MDC says the poll will be rigged - a charge denied by the government.
Zimbabwe's security forces are on full alert amid fears of violence.
BBC Southern African correspondent Peter Biles says Mr Mugabe and Zanu-PF will be relying on support from voters in the countryside, while the MDC is strongest in the cities.
But in recent days it has become increasingly difficult to predict the outcome, he adds.
Mugabe's warning
Queues of voters had formed at some polling stations before the polls opened at 0500 GMT. Voting is due to end at 1700 GMT.
Nearly six million people are eligible to vote in the presidential, parliamentary and local elections being held on the same day.
On Friday, President Mugabe wrapped up his campaigning at a rally outside Harare with a fresh broadside against Britain and the MDC.
"This is a vote against the British," he told a crowd of 6,000 supporters, calling the MDC "a puppet, a mouthpiece of the British".
The MDC says it is fighting to save Zimbabwe's economy.
The country has the world's highest inflation rate, at more than 100,000%, and one adult in five is believed to have a regular job.
MDC leader Morgan Tsvangirai and former Finance Minister Simba Makoni are President Mugabe's main challengers.
Mr Tsvangirai claims to have made inroads into the president's traditional support base in the countryside.
On Thursday, Mr Tsvangirai and Mr Makoni jointly expressed severe concerns about the polls.
In a statement, they said they had still not received full nationwide voters' lists that could be verified, and suspected there were many thousands of "ghost voters".
The chairman of Zimbabwe's electoral commission, George Chiweshe, has rejected the claim, saying the voters' roll was "credible".
The president has said the vote will be fair, warning opponents not to protest if they lost.