Educational reform brings extra burden to school heads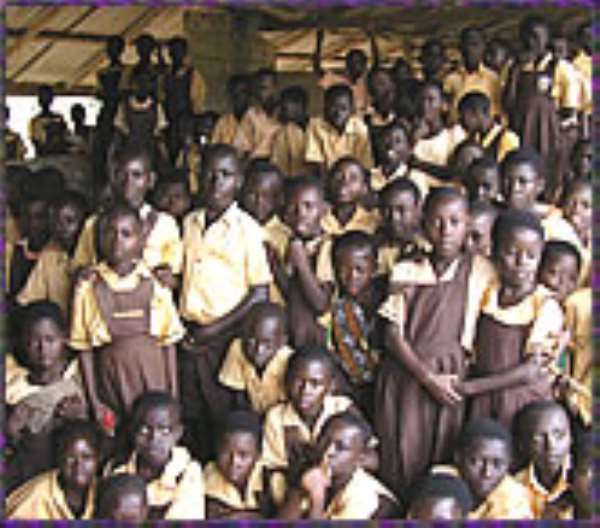 An issue that came up strongly at the first Greater Accra Conference of Heads of Basic Schools (COHBS) in Accra yesterday was the fact that the new education reforms programme is encouraging parental irresponsibility.
Some members of the conference complained bitterly that parents often send their children off to school without food or money with instructions to the children to eat at school under the school feeding programme.
They complained that it was particularly worrying since a lot of schools are not currently benefiting from the programme.
This concern was triggered by Mrs Honesty Denu, Headteacher of the Accra New Town Experimental Primary, Kindergarten and Junior High School (JHS), during discussion time.
The conference, which was held under the theme, "The New Educational Reforms — the Role of a Headteacher", was to afford the participants the opportunity to be enlightened on the roles they are expected to play as heads of basic schools in the reform programme.
Mrs Denu's concerns, which were spontaneously applauded blamed parents for running away from their responsibilities in the name of the school feeding programme.
"My school does not benefit from this programme but children come to school on empty stomachs and when I ask them, they tell me their parents said they will be fed in school," she complained.
She therefore called for a thorough education on the programme to address these problems.
The Greater Accra Regional Director of Education, Mrs Ernestina Afosah-Anim, who was the Special Guest of Honour, said the basic school was the most critical period of the education reforms.
"It is at this stage that the foundation of quality education perceived through the acquisition of literacy, numeracy, problem solving, creative arts, music and Information Communication Technology skills is hard," she said.
She therefore appealed to the headteacher to ensure that teachers under them continue to provide the appropriate and consistent guidance for the children to learn.
"The onerous responsibility then lies on the headteacher to ensure that teachers are put in the appropriate classes, based on the teacher's knowledge, skills, aptitude, capabilities and expertise," she added.
She challenged the heads to explore other acceptable avenues for extra funds to supplement the main government grants to their schools.
The deputy Greater Accra Regional Minister, Mrs Theresa Amerley Tagoe, commended the heads for coming together to discuss how they would engage themselves meaningfully in the implementation of the reforms.
Source: The Ghanaian Times