NDC Names Weija Candidate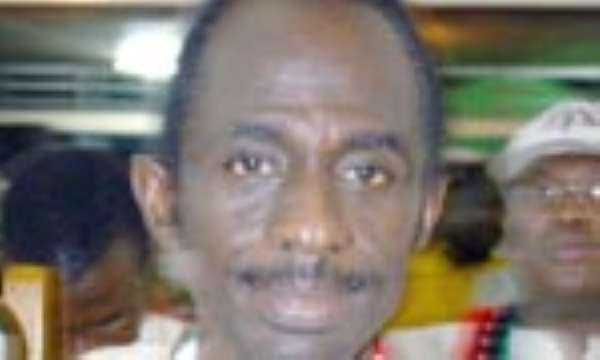 THE opposition National Democratic Congress (NDC) has chosen Alhaji Nii Otoo Duodo to fight for the Weija Constituency seat which is currently being occupied by Hon. Shirley Ayorkor Botchwey of the New Patriotic Party (NPP).
According to Jerry Johnson, Propaganda Secretary of the NDC, the new chosen candidate is marketable enough to compete with the female MP of the area and also win the seat from the NPP.
Mr. Johnson made this known at a meeting organized by the party to officially introduce the aspiring MP to party supporters.
He hinted that an acclamation conference would be held on April 5 this year where the flag-bearer of the party, Prof J.E.A. Mills will officially introduce the aspiring MP to supporters of the party at Mallam in Accra.
"This meeting is going to be held in all the 13 polling stations within the Weija Constituency which include Gbawe, Amanfrom, Weija, Sowutuom, Aplaku, Koklobitey, Nii Okaiman, Chantan, Santa Maria, Awoshie, and Bortianor.
He disclosed that in all, five people had applied to run on the ticket of the NDC but only Alhaji Duodo went through the vetting process and is expected to be assessed by the regional and national executives for approval soon.
In an interview with DAILY GUIDE, the aspiring MP said even though the sitting MP had done her part for the people, her best was not good enough.
"We all bear witness that since her induction into office as MP of the area, she has neglected the people who put her there, thereby letting developmental projects pass by the constituency. But when I win, things will work differently," he promised.
He mentioned job creation, better living conditions for the people and provision of infrastructure as the main areas he would focus on when given the nod to represent the people in Parliament.
Stressing that he was capable of winning the seat for the NDC, Alhaji Duodo said the party had put things in place to make sure that the elections in the constituency goes well for the NDC, and assured the youth of his support when elected into power.
He appealed to members in the constituency to support him during his campaign and the elections as well.
By Linda Tenyah