Addah in assault case, refuses to honour police request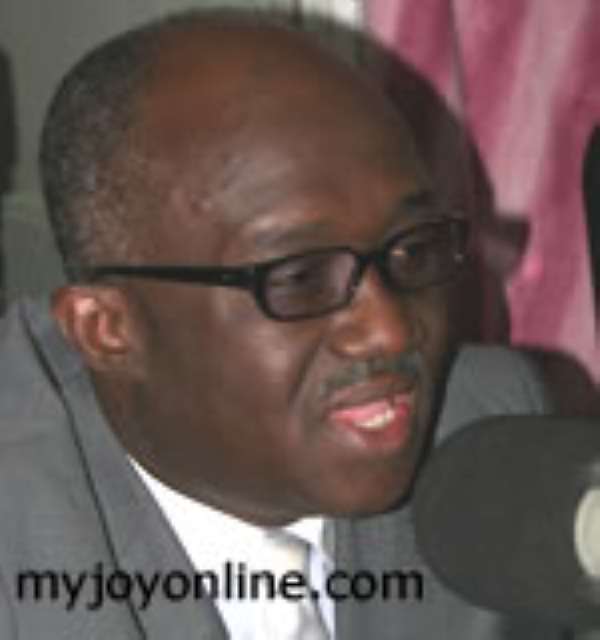 Former energy minister and current MP for Navrongo, Joseph Kofi Addah, may soon find himself in a tight spot after being mentioned in a case of assault.
The former minister is alleged to have on Tuesday instructed and supervised the physical assault of a middle-aged man Solomon Anane in Navrongo.
Mr Addah has refused to return police statement forms presented him for his side of the story and is also said to have verbally assaulted the investigation team dispatched to his residence to take his statement.
The Navrongo Central Police Commander, ASP Daniel Derry, confirmed the news to Citi FM's Fred Chidi and said an arrest warrant against the MP may be in the offing as the case has been referred to the Regional Police Command.
The complainant had been on his way to a meeting by the People's National Convention (PNC) somewhere in town when he saw some friends a few metres from Mr Addah's residence. Mr Addah for no obvious reason approached and asked Anane's friends not to "walk with him because he is a criminal."
But Anane uncomfortable with the bad-egg label, immediately registered a humble protest, an action which got Mr Addah flying off the handle.
According to ASP Derry, Mr Addah was said to have immediately launched into the booth of his car, picked a phone and called in a gang of "macho men" who subjected the complainant to severe beatings until he fell unconscious with rivulets of blood running down his nose.
Not satisfied with what his men had done, Mr Addah again held Anane up by the collar of his shirt and punched the complainant hard enough to leave a fist-size welt in his face.
Mr Derry said the MP immediately drove to the Navrongo Central police station to make claims of death threats on his life.
The complainant is said to have staggered to the police station which was five kilometres away only to meet Mr Addah who tried without success to push for the police to arrest him (Anane).
But Mr Derry said instead a medical form was issued Anane to see a doctor.
Asked whether Mr Addah's position might not influence the direction of the case, Mr Derry said the police would not pervert the cause of justice.
Mr Derry said his outfit has referred the issue to the Upper East Regional Police Command to take up.
Author: Fiifi Koomson