Railway workers infuriated by court summons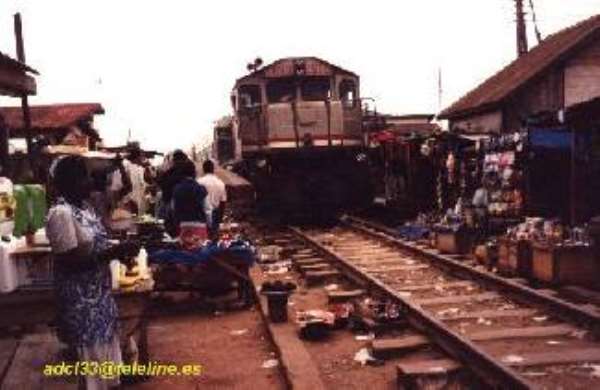 The striking railway workers say they are not scared of the National Labour Commission's court threat and that they are ready to meet them in court on Monday.
The National Labour Commission meeting the workers in court on Monday, March 31,2008, after several appeals for them to end their two months long strike hit a snag.
The Commission served the striking workers a court summons yesterday to appear before a Sekondi High Court on Monday.
But the workers who have been on strike for two months now say the summons has incensed them and they will no longer call off the strike as planned.
They have been demanding the full payment of their accumulated four months salary and an improvement on general conditions of service.
They are also calling for the dismissal of the Managing Director of the company before they end their strike.
Interventions by government, National Labour Commission and the Parliamentary select committee on Roads and Transport to settle the impasse between the company's management and the workers did not achieve any results.
The Interim Chairman of the railway workers union Joseph Dadzie told Joy News that although they had planned to end the strike today the court summons has infuriated them the more.
Mr. Dadzie says they adequately prepared to face any court action.
He stressed the NLC could get a court order to fire them saying "with this political dispensation I doubt it".