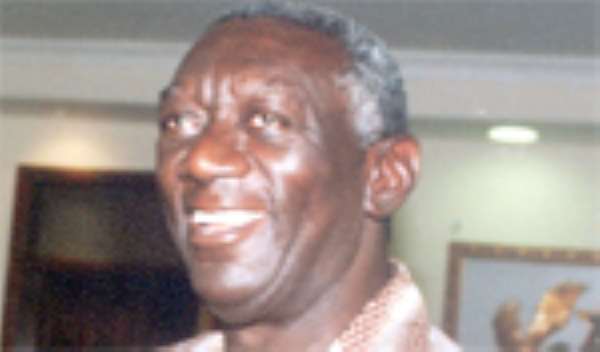 Information Reaching DAILY GUIDE indicates that there is mad rush for the Livelihood Empowerment Against Poverty (LEAP) programme in Kumasi.
LEAP, a recent initiative of government being piloted in 21 districts across the country, is primarily aimed at providing a safety net for the poor and vulnerable in society.
Selected households in the chosen 21 districts are required to receive GH¢16 every month as long as the programme is in existence.
The beneficiary households had already received the first tranche payment which covered the months of February and March.
The coordinator of the programme in the Kumasi Metropolis, Mr. Anthony Agyeman told DAILY GUIDE in an interview that since they started disbursing the money to the beneficiaries, people who hitherto did not know about the programme had been trooping into the office requesting to be registered.
According to Mr. Agyeman, who is also the Kumasi Metro Director of Social Welfare, his outfit since the start of the disbursement process receives not less than 50 people daily who wished to be included in the programme.
He said media focus on the programme had created the needed awareness which is driving non-beneficiaries of the first phase to contact the designated office to inquire about the programme.
The coordinator noted that when the people come, they complained that they were not aware of the programme and that they wished to be taken on board so that they could also benefit from the GH¢16 every month.
Mr. Agyeman disclosed that in the Kumasi Metropolis, four communities, namely Asuoyeboah, Tarkwa Maakro, Asawase and Asafo, were selected for the first phase.
He said 70 households from the four chosen communities had so far received their monies for February and March, adding that his outfit was patiently waiting for the second tranche which is supposed to cover the months of April and May.
He noted that the ecstatic manner in which the beneficiaries collected their payments was overwhelming, an indication that the programme was fantastic to them, contrary to earlier criticisms that the measure was insignificant to combat poverty.
Mr. Agyeman pointed out that the number of households in the metropolis for the next disbursement of money was likely to increase to 140, saying 29 more districts would be included to increase the number of piloted districts to 50.
From Morgan Owusu, Kumasi