'NPP Gov't Loves Ghanaians'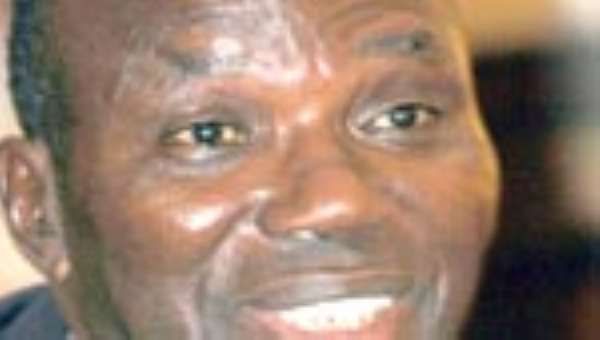 THE ASHANTI REGIONAL Minister, Hon. Emmanuel Owusu Ansah, has categorically stated that his position as regional minister is to fight for the welfare of all the people in the region and not that of NPP supporters alone. 
According to him, the notion that the NPP government was there to support sympathizers of the party was totally wrong, and explained that it was the mandatory duty of every government and its officials to provide the needs of all citizens.
Mr Owusu Ansah made the statement during an interaction with chiefs and people of Kwabre West District as part of his tour of the Ashanti Region.
He was accompanied by his deputy, Hon. Osei Assibey Antwi, officials from the Ghana Education Service, and Regional Coordinating Council.
According to the regional minister, the National Health Insurance Scheme (NHIS), Capitation Grant, the National School Feeding Programme, Metro Mass Transit buses, improvement of national minimum wage and stabilization of the economy are all measures that have been taken by the government to ensure the welfare of every Ghanaian and not NPP followers alone.
Hon. Owusu Ansah pointed out that most of the challenges in the country have been tackled by the government, and that it behooves each and every Ghanaian to avoid all forms of laziness and support the good works of the government with hard work.
He mentioned some of the numerous projects he had undertaken in the district and said there was still a lot left to be done.
He appealed to the chiefs to cooperate with the government in its efforts to provide electricity and roads, and provide it with more land for such projects.
Hon. Owusu Ansah said although there were a lot of projects that were being expected by majority of people in the district, they should be grateful for the number of projects that they had so far received during his three years as MP in the constituency.
He said he had managed to build 10 new school buildings due to the seriousness the NPP government attached to formal education, and added that a lot of roads were also under construction and expected to be completed within a short time.
The chiefs commended the NPP government and Mr Owusu Ansah for their achievements in the region and the country as a whole.

Some of the towns the regional minister visited were Atimatim, Essen, Akosuwa, Maase, Brofoyedru, Atrama, Apabame and Agyarko Buoho.
The chiefs stressed that although there were a lot of difficulties facing the people in the country, the NPP government had proved to Ghanaians that they had them at heart.
From Stella Danso, Kumasi