Fomena NPP Executives Refute Allegation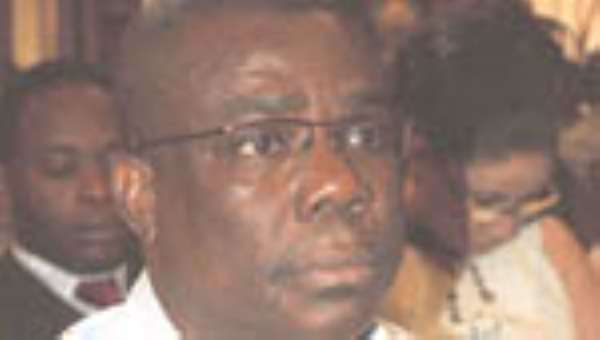 New Patriotic Party (NPP) constituency and polling station executives in the Fomena Constituency of the Ashanti Region have stated categorically that Nana Abu Bonsrah is the only parliamentary candidate the party is presenting for the upcoming general elections. 
They explained that Nana Bonsrah emerged the candidate for the area during a by-election organized in the constituency where all the other aspirants stepped down for him, stressing that Nana Bonsrah was not picked by the National Executives as some few individuals were trying to portray.
In a press release issued and signed by the Constituency Chairman, Mr. Akwasi Nti Asamoah and Mr. Osie Mensah, Constituency Secretary, the executives explained that Hon. Bonsrah emerged as the parliamentary candidate during the Fomena NPP constituency by-election.
The release contended that an article which appeared in the Daily Graphic on Friday March 14, 2008, captioned "NPP Fomena Appeals to National Executives," was full of lies and had no truth in it.
According to the release, the facts of the said article were given by a few individuals who did not have the development of the constituency at heart.
It further pointed out that Article three of the NPP constitution mandates the National Executives to make decisions which are beneficial to any constituency and not just a few individuals.

The statement noted that the constituency and the polling station executives of Fomena would always respect any decision taken by the head of the organizational structure of the party and would never flout the constitution governing the party.
According to the release, out of the 19 people who were reported to have signed the article that appeared in the Daily Graphic, only three were polling station executives.
It said the said three polling station executives had personally rendered an apology to the entire constituency executives, saying they were deceived to take that action.
In the release, the executive members pointed out that they saw it very essential to correct the erroneous impression that the said article sought to create about the executive members in Fomena and the NPP at large, adding that in a constituency of over 20 thousand voters out of which 83.84 percent voted for the NPP in the recent by-election, the 19 people who signed the article did not form any significant force.
The constituency and polling station executives and the entire NPP supporters of Fomena therefore assured the general public that they still remained loyal to and would rally behind their incumbent Member of Parliament, Hon. Nana Abu Bonsrah as the only aspirant on the ticket of the NPP for the Fomena seat.
From Stella Danso, Kumasi