Military inspects blasted object at Ashaiman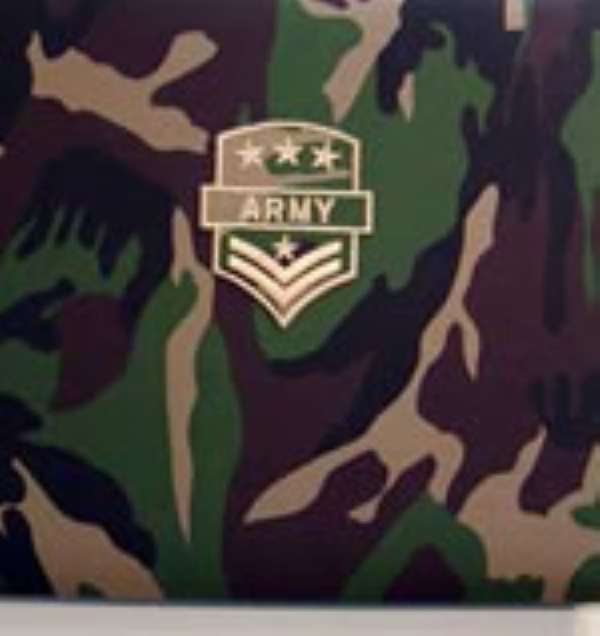 Military personnel from the First Battalion of Infantry, Mitchell Camp on Tuesday inspected the Ashaiman scrap yard to investigate circumstances leading to a bomb blast at the place on Friday.

The blast killed Abu Adamu, a 17 year old Fulani and badly injured Sanusi Ibrahim and Yakubu Moshi who are scrap dealers at the yard when they tried dismantling an explosive device for its copper wire.

Superintendent of Police Frank Awu, told the Ghana News Agency (GNA) on Tuesday that the military personnel studied the yard which is opposite the Ashaiman main lorry station and took the remains of the exploded metal for examination.

He stated that investigations by the police revealed that the three victims were using a hammer to open the device to disentangle the copper inside leading to its explosion.

Superintendent Awu said Ibrahim and Moshie are both on admission at the 37 Military Hospital, adding that, one of Ibrahim's legs had been amputated while the body of the deceased has been deposited at the Police Hospital mortuary for autopsy.

Meanwhile, the Member of Parliament (MP) for Ashaiman, Mr Alfred Agbesi advised the scrap dealers to go about their duties in a professional manner to avoid accidents.

He said as much as the scrap dealers cannot be stopped from engaging in their business as that is their main source of livelihood they should know which metals to handle.

Friday's incident is the second in less than two months as another scrap dealer, 21 year old Nene Teye got seriously injured in the arm when an object he was examining exploded at Bundase Military Training area.