Investment in children, youth is for future advancement – MP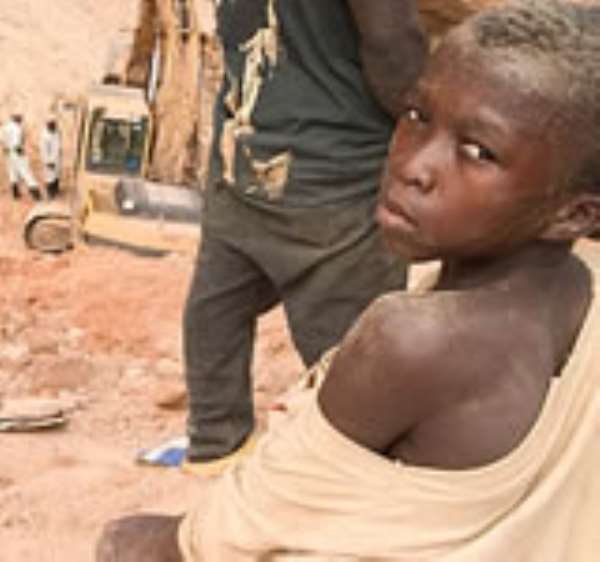 Investment in child and youth programmes should be regarded as an important human resource development venture for future national development and survival.
Mr. Jonathan Nii Tackie Komme, MP for the Odododiodioo constituency, who made this observation said, his focus during his two and a half years tenure after winning a by-election in 2005, had been child and youth centred education, especially in the provision of educational infrastructure and Information Computer Technology (ICT) facilities in schools in the area.
The MP was speaking on at a get-together organized by the Korle Workon Youth Association on Monday to climax this year's Easter festivities in Accra.
Mr. Nii Tackie Komme said he had spent almost half of his GETFund, HIPC and Common Funds on the provision and repairs of school infrastructure, including assistance towards the construction of three classrooms at the Akwei Memorial School.
Other projects were the roofing and completion of a canteen and the roofing of some classrooms both at the Ayalolo Cluster of schools, all within the Electoral Area.
Beneficiaries of his ICT initiative include the Holy Trinity Secondary School, Accra Sempe School and the Sacred Heart Institute.

Mr. Tackie Komme stated that being an inner city community, the youth in the area were open to all sorts of social vices if their energies were not directed positively.

The MP said he had donated jerseys and other equipment to clubs within the constituency to promote sporting activities.

He said, he was in contact with some non-governmental organizations for assistance to help the youth and women in the area to establish and expand their economic ventures and appealed to the people to vote for him during the general elections in December.

As a new club, the MP donated an amount of 100 Ghana Cedis to support their activities.

Mr Daniel Nii Okai, Chairman of the Odododiodioo Constituency of the National Democratic Congress advised them to unite to enable them to achieve their aims and objectives.

He asked them to shun social vices such as drug abuse, alcoholism and prostitution, which could jeopardize their lives.

Mr Okai asked them to avoid violence and to take active part in communal activities.

The Chairman of the Club, Mr Jonathan Ayikwei Attoh, said the organization was formed about six months ago and has about 200 members.

He appealed for assistance for the youth within the community to develop their talents.