New body set up to man Bui Hydro project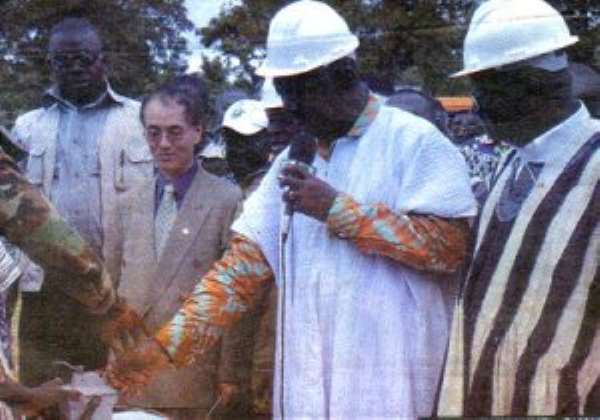 A new body that will ensure an improvement in the quality of life of people in the Bui Dam Project area has been established. The new body is to develop a comprehensive plan to reduce environmental problems that will arise with the creation of the new hydro project. It will also evolve strategic programmes that will maximize economic activity in the area.
The Minister of Local Government, Rural Development and Environment, Kwadwo Adjei-Darko made this known this when he took his turn at the Meet-The-Press series in Accra yesterday. The Minister disclosed that the new agency will provide the Ministry with credible health information to help come out with packages that will ensure good health care for the people.
The Minister announced that the National Environmental Sanitation Policy has been placed before cabinet for consideration and approval. Mr. Kwadwo Adjei-Darko suggested to religious organizations to champion the cause of environmental cleanliness in the cities by using their sermons to sensitize the population to the need to keep the towns and villages clean.