Dental students offer free check ups for Asikuma-Odeben residents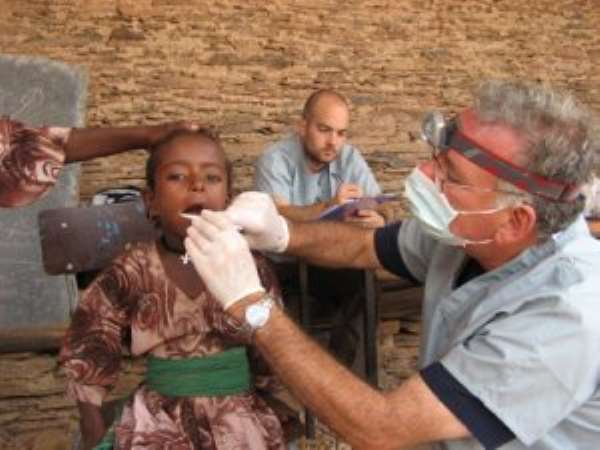 A 20 member students group from the University of Ghana Dental School and the University of Bufallo, USA have jointly offered a three-day free dental service to about 300 people in the Asikuma-Odoben-Brakwa District of the Central Region.
The beneficiaries made up of about 200 youth and 100 adults, went through surgery, filling and brushing of teeth. Dr. Francis Adu-Ababio of the University of Ghana Dental School said the aim of the exercise was to help the people address their dental problems.
He said the district is among those in the country that did not have dental department in their hospitals. The team appealed to the District Assembly, Chiefs and other stakeholders in the health sector to consider establishing a dental department in the district.