CPP cedes Sissala seats to PNC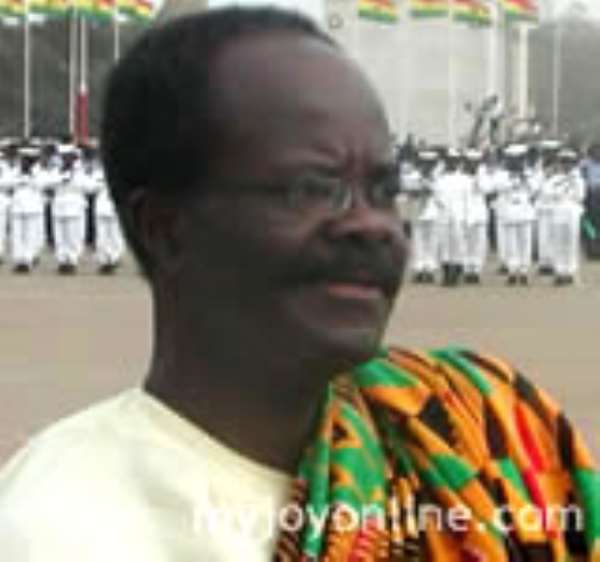 The Convention People's Party (CPP) has decided not to contest in the Sissala East and Sissala West constituencies in the Upper West Region during this year's general elections.
This is to enable the People's National Convention (PNC), another Nkrumaist party, to retain the two seats.
The flag-bearer of CPP. Dr Paa Kwesi Nduom, announced this when answering questions from media practitioners during a press conference in Wa recently.
According to him, the decision was in the spirit of Nkrumaism. He explained that when "PNC wins, we in the CPP win" and pointed out that already there was a lot of underground work to unite the party by people who thought the time had come for the two parties to unite.
He said Ghanaians were telling the CPP that there was opportunity for the party, come December 2008 and that this time around, a vote for the CPP should not be seen as a waste.
"A vote for the CPP will bring about the change Ghanaians want because it will put a CPP man in the Flagstaff House and therefore; I respectfully ask the people of the Upper West Region to vote for change by voting for me and the CPP come December, 2008" he added.
Dr Nduom said the party was getting enquiries from many good, popular and well-positioned Ghanaians at home and abroad, who wanted to become CPP parliamentary candidates and said "this is an exciting time for the party since it has changed from the one that contested the 2000 and 2004 elections".
The CPP flag-bearer, who described himself as a leader who would focus on solving problems and work urgently to implement the ideas to free Ghanaians from poverty, promised to bridge the gap in development between the northern and southern parts of the country.