NPP youth wants Jawula as running mate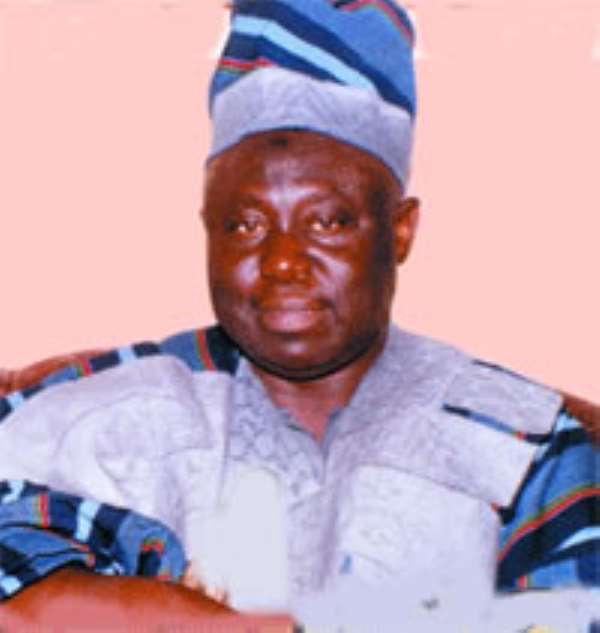 A youth group within the New Patriotic Party (NPP) in Tamale has called on Nana Akufo-Addo to nominate Alhaji M.N.D. Jawula as his running mate.

The "Movement for Self Reliance", said Alhaji Jawula was capable of partnering Nana Addo to win this year's elections.
According to the group, the Lepowura had all the qualities that would make him an electoral assert to the NPP and help win the December polls for the party with ease.
These were contained in a statement issued in Tamale on Tuesday, March 25, 2008 and signed by the group's President, Mr Ishmael Nuhu.
It described Alhaji Jawula as "a team maker, conciliator and a unifier" who could garner massive votes from Northern Ghana for the NPP.

"We support calls and suggestions from various circles that Alhaji Jawula be [chosen] as running-mate to Nana Akufo-Addo for the December elections", the statement added.

Apparently referring to Alhaji Jawula serving as onetime Chairman of the Ghana Football Association, the group said he had massive support among sporting fans.
The group expressed the hope that the NPP presidential candidate would not downplay the role sports played in helping to unify Ghanaians.

The statement indicated that Alhaji Jawula and Nana Akufo-Addo were a perfect match and a good combination to rule the country for the next eight years.

It pointed out that Alhaji Jawula's position, as a chief (Lepowura), would also give the NPP more votes since traditional rulers would want him to occupy the high office of Vice-President and bring honour to the chieftaincy institution.

"Lepowura is one man who is affable, industrious and above all, listens to the plight of the poor, the young, the old and the rich.

"All these are qualities that have earned him the respect he enjoys in the three Northern Regions," it said.