Ghana reassures grinders over cocoa crop sale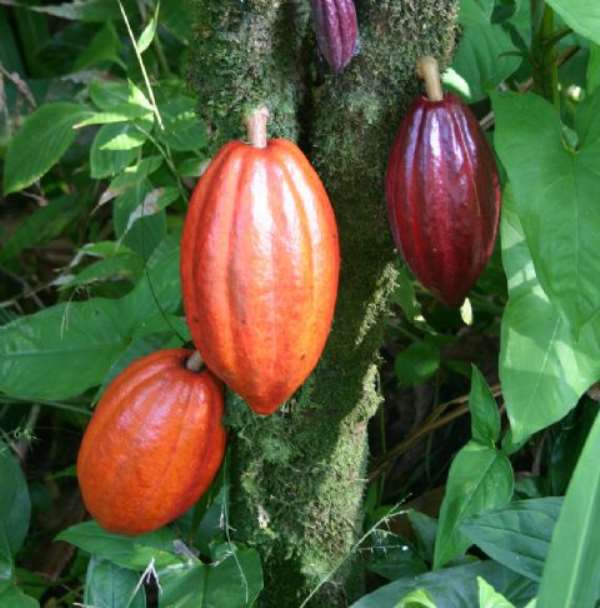 ACCRA (Reuters) - Ghana remains committed to dedicating cheaper cocoa beans from its light crop to local processing companies, a senior government official said.
Robert Kwabena Poku Kyei, special government advisor on cocoa, was clarifying comments made to Reuters earlier this month by an industry regulator official who had said this exclusive access for the local grinders was being ended.
"The policy to sell light crop beans available in the season to local factories, as has been the case over the years, has not changed and we don't intend to change it," Poku Kyei told Reuters at the weekend.
Light crop beans, harvested between July and September, make up only a small proportion of annual output but regularly sell at a 20 percent discount to larger main crop beans. They have been sold exclusively to local grinders.
An official at the Cocobod regulator told Reuters on March 14 the body was revising its beans supply contracts with the processors and had written to inform them that the light crop would no longer be "their preserve". That Cocobod official declined to be identified due to the sensitivity of the cocoa industry in the world's second biggest producer.
But Poku Kyei said the Cocobod official might have misconstrued plans to encourage the local processors to be less dependent on the light crop.
The light crop, with its smaller, cheaper beans compared to the main crop, has dwindled in size over the years as a result of improved growing practices and adoption of modern methods of farming, which has boosted good quality main crop production.
Ghana's government has set a target to process domestically about 40 percent of total cocoa output.
But with more and more processing companies being registered, it was increasingly clear the light crop beans would not be enough for all of them, Poku Kyei said.
But he added this did not mean the government would be going back on bean supply contracts signed with processors.
"BALANCE"
Light crop beans make up only 7-8 percent of an average year's output -- 50,000 tonnes of a forecast 650,000-tonne crop in 2007/08 -- so they still only make up a small proportion of the local cocoa grind. Local grinding capacity is set to increase to 350,000 tonnes by the end of 2008, from 250,000 now.
Cocobod also issued a statement to clarify what it said was the "erroneous impression" given by the March 14 comments by one of its officials to Reuters.
"Ghana is committed to the spirit of the Beans Supply Agreements signed and will accordingly do our utmost to dedicate all light crop beans for the local processing companies," the Cocobod statement said.
But given that the light crop output was declining, Cocobod urged local processors to be less dependent on it and to incline more to using main crop beans to enable the factories to run.
"The Board will do everything to bring a fair balance between beans exports, and deliveries to local factories," Cocobod said.
Ghana's main crop beans command a premium on world markets thanks to their relatively high quality, and sales of cheaper light crop beans have tied in with government efforts to promote a local grinding industry to maximise local revenues from cocoa.
Industry officials have questioned the capacity of some local grinders, such as the partially state-run Cocoa Processing Company (CPC) and debt-ridden West Africa Mills Company, to sustain their profit margins with high premium beans.
(For full Reuters Africa coverage and to have your say on the top issues, visit: http://africa.reuters.com/)