Coalition forces Suffer loss as 40 fuel tankers for Afghanistan are destroyed in bomb blast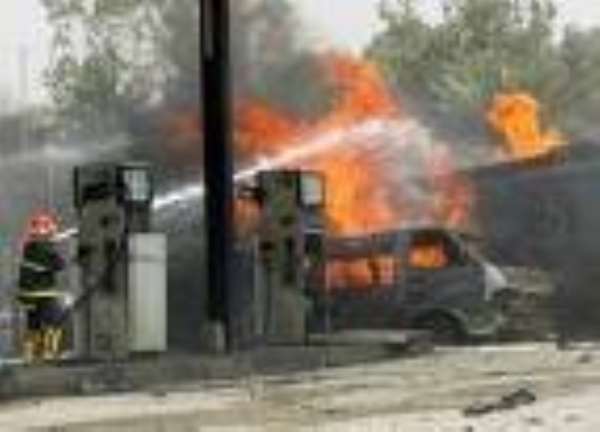 Nearly 40 trucks carrying fuel to U.S.-led forces in Afghanistan have been destroyed in two bomb attacks on the Pakistani border. Officials say about 100 people have been injured. Local government official Muhammad Iqbal Khan said the blasts late Sunday were from two bombs planted in a parking lot on the Pakistani side of the Torkham customs post.

He said Monday that nine people have been detained for questioning - three parking lot attendants and six border guards who were on duty at the time.Coalition officials in Afghanistan were not immediately available to comment.Fuel tankers headed for U.S. and NATO bases in Afghanistan have been repeatedly targeted by militants close to the Pakistani border.