Jets to avert persecution of gov't?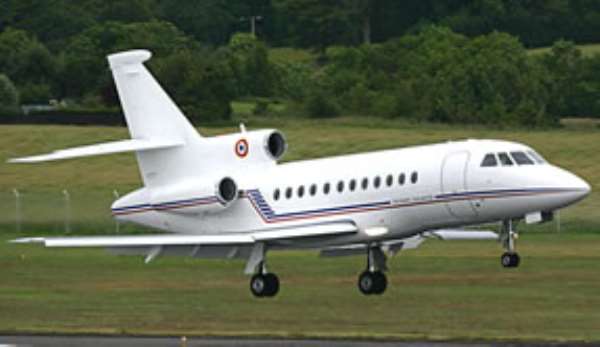 The NDC Ranking Member on Defence, Captain (retd.) George Nforjor has questioned the rationale for acquiring presidential jets that will not be used by President Kufuor.

He believes the acquisition of the two jets by the government is meant to silence the next government and avert persecution.
Captain Nforjor told Joy News that buying the jets was a strategy to cajole the next president into letting the government off the hook.
He said President Kufuor had refused to use a jet that was left for him by the previous government and yet he wanted to leave behind a palace and two jets.
"Who are you trying to please?", he questioned.
According to him, the acquisition of the luxury jets was unjustified since the Ghana Airforce did not necessarily need those jets.
Parliament approved one of two requests made by the government to purchase two aircrafts which the government said are for the Ghana Airforce.
The government is seeking to buy a Falcon 900 with a seating capacity of 12 and an airbus A-380 with a capacity of a little over 30 passengers.
A Deputy Defence Minister, Mr. William Ofori Boafo, however believes the acquisition with a total cost of over $ 100 million makes economic sense.
He said the government will be reimbursed any time the jets were used to convey troops to peacekeeping missions.