Kofi Adda fired: Owusu-Adjapong to replace him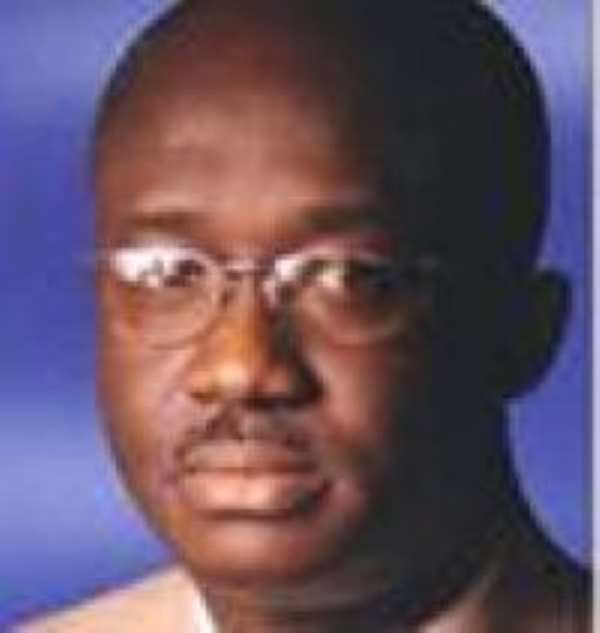 Confirming our story of November 21, 2007, President Kufuor yesterday relieved Energy Minister Joseph Kofi Adda of his post, ending his tenure as perhaps Ghana's most embattled Energy Minister.
In his stead, the President has nominated former Majority Leader in Parliament, Felix Owusu-Adjapong, who also served as the Minister for Parliamentary Affairs, for the consideration of Parliament's Appointments Committee to take up the post.
The Statesman reported last November that the young, dynamic and energetic Member of Parliament for Navrongo had been relieved of his position for reasons that were and still are not clear (Energy Minister Fired? The Statesman, Vol 16 No.11).
After our report, Information Ministry officials explained he was on leave in the face of speculations that he had been fired. However, not much has been seen of the Navrongo MP since our publication, although he continued to take his seat in Parliament.
Joseph Kofi Adda was appointed Energy Minister in April 2006 in a reshuffle that saw him moved from the Ministry Manpower & Employment to replace Mike Oquaye.
His time at the Ministry witnessed the two extremes of energy crisis and significant oil find.
It was during his tenure as Energy Minister that Ghana endured over a year of energy crisis. But, he was generally not personally blamed for the crisis. Some commentators called for his dismissal, calls which the President resisted.
The era of load-shedding came to an end September 27.
It was also during his time at the Ministry that significant oil discoveries were made in Ghana. Ghana's oil find is estimated to carry revenue prospects of over $50 billion.
Felix Owusu-Adjapong, who is MP for Akim Swedru, resigned his ministerial portfolio in July last year to contest in the ruling party's flagbearership race, which he lost to Nana Akufo-Addo. Last Thursday, he was named as head of the NPP's Election '08 Traditional Affairs Committee.
By .