President leaves for Paris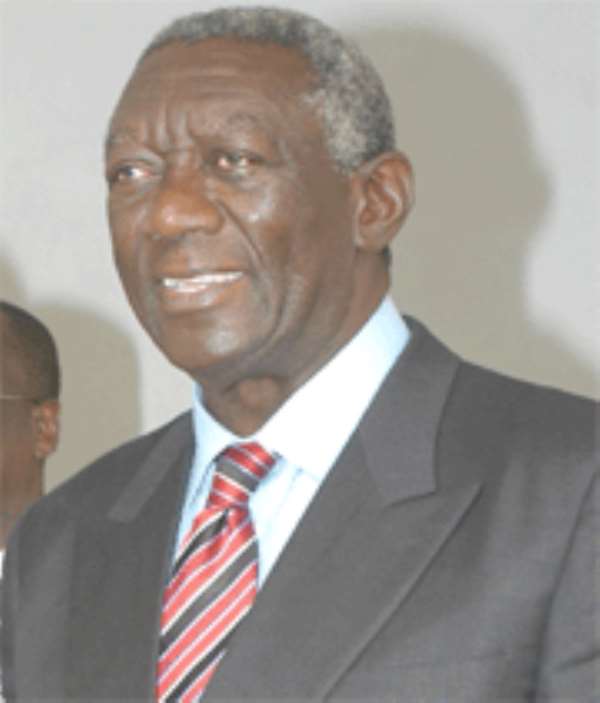 President John Agyekum Kufuor has left the country for Paris, France, to launch the "Alliance for Africa Foundation," an organization dedicated to the sustainable development of Africa.

He was accompanied by some senior government officials.

A release signed by Mr Andrew Awuni, Press Secretary to the President and Presidential Spokesman, said the Foundation, which was being promoted by a number of world leaders would identify and provide resources to support specific projects in capacity-building, agro food industry and public services at large.

The release said Accra and Milan would be the host cities of the legal and operational headquarters of the Foundation respectively.

The President is expected back home on Saturday March 22, 2008.

At the airport to see off the President were ministers of state, government officials, the Inspector-General of Police, Mr Ernest Acheampong and other senior military and police personnel.
GNA