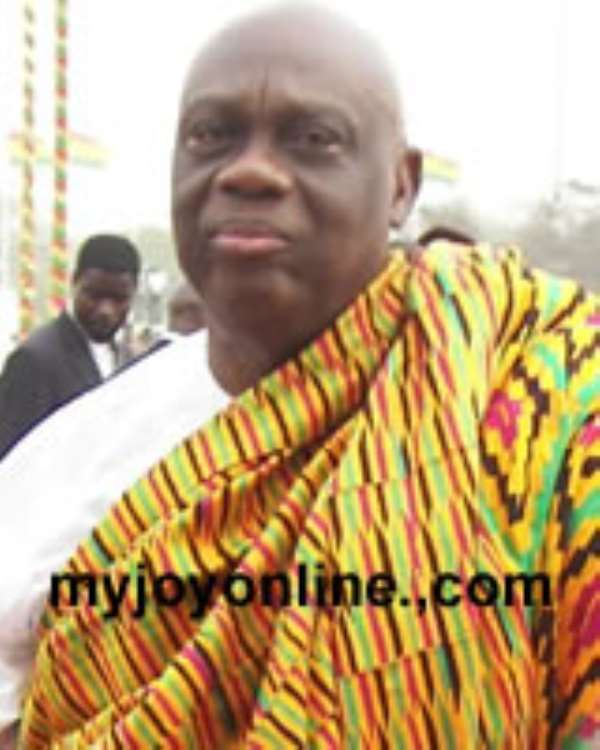 The Speaker of Parliament, Mr. Ebenezer Begyina Sekyi Hughes has been sworn in as acting President of Ghana.
This followed the absence of both President Kufuor and Vice President Aliu Mahama in the country.
This is consistent with Article 60, Section 11 of the 1992 Constitution which mandates the Speaker to assume the position of acting President in the absence of the President and the Vice President.
Mr. Sekyi Hughes, was sworn in by the Chief Justice, Justice Georgina Theodora Wood in Parliament on Wednesday evening.
Following the swearing-in ceremony, the Speaker who was presiding over the acrimonious debate on the purchase of two presidential jets bowed out of the House.
Bidding the Parliamentarians good bye, Mr. Sekyi Hughes said "I will see you in May", amidst cheers from the members of the House. The House is rising for the Easter break and return in May.
President Kufuor will be away from March 19th to 22nd 2008.