Veep On Investment Mission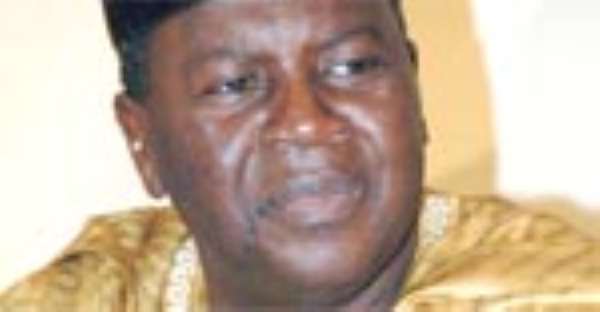 VICE PRESIDENT Alhaji Aliu Mahama at the weekend led a 32-member delegation on an investment promotion mission to the United Arab Emirates, Singapore, Thailand, India and China to showcase and promote trade and investment opportunities available in Ghana.
The investment promotion, which is in consultation with the Ghana Investment Promotion Centre (GIPC) and the Oversight Committee of the Gateway Project, will attract Foreign Direct Investment (FDI) and promote Ghana as a preferred investment destination in Africa.
The mission, expected to include about 10 private sectors who are already operating in the country and have plans for immediate expansion, will focus on agriculture, financial services in general, tourism, industry, manufacturing, oil and mining services and ICT.
The timing and selection of the targeted countries for the investment mission fall within the new vision of the GIPC, a beneficiary of the Gateway Project.
Speaking to DAILY GUIDE at the Castle, Osu, the Secretary to the Vice President, Roger Angsomwine said a number of Indian, Thai and Chinese companies had been operating in various sectors of the Ghanaian economy since independence and were still exploring investment opportunities in the country.
He recalled that in the 90s, a number of Singapore and United Arab Emirates (UAE) companies also invested in the Ghanaian economy and continued to expand their operations.
Mr. Angsomwine therefore expressed the hope that the investment promotion would consolidate the economic ties between Ghana and these countries, and offer a platform for existing Private Sector Companies in the country to share their success stories and inform other companies which are thinking of investing to look at Ghana for investment.
By Sheilla Sackey