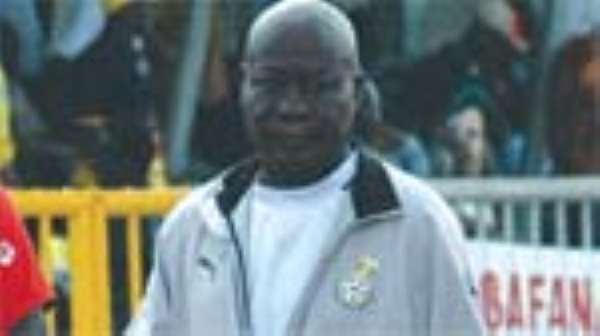 HEAD COACH of Dansoman-based Liberty Professionals, Jones Atuquayefio has bemoaned the 'unfair treatment' meted to his side by some referees handling the premiership.  
The former national coach added his voice to the numerous complaints being made by some club officials in the premiership against referees in the country for poor showing.
Speaking in an interview with Fox FM in Kumasi, Coach Jones, who was crowned Africa's Best Coach for the year 2000, attributed his clubs woes in the premiership to poor refereeing.

He alleged that his club had not been treated fairly this year by referees, adding that his side was especially discriminated against by referees whenever they played away from home.
This regrettable trend, he bewailed, had negatively affected his side's title aspirations and called for a change of attitude by referees to help promote and sustain the excitement of the league.
From Fred J.A. Ibrahim Jnr., Kumasi