Pay property rates now - AMA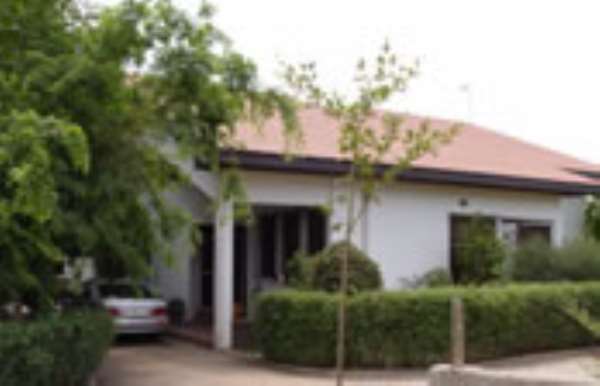 The Accra Metropolitan Assembly (AMA) has reiterated its call on all property owners in the metropolis to pay their property rates before the end of this month or risk prosecution.
In line with this, the AMA has contracted a team of property rate collectors, who are expected to go round the various areas to collect monies owed the AMA.
Briefing the Daily Graphic in Accra on the exercise, the Head of Public Affairs of the AMA, Nunmo Omaetuo III, warned that property owners who failed to settle their bills would have their names published in the media and subsequently be "prosecuted".

He said the AMA incurred huge revenue losses through the failure of property owners to pay their rates and explained that 'this time round persons who were indebted to the assembly would be compelled to pay, since it was only through that action that the AMA could mobilise resources to run its programmes.
Nunmo Omaetuo added that, following the unrealistic amount property owners paid to the AMA, the assembly would review all its rates in order to ensure that owners neither over-paid nor under-paid their property rates to the AMA.
He said the decision of the assembly to review property rates was in the interest of the owners themselves since they could use their facilities as collateral should they want to source loans from the banks.
He said some properties had appreciated while others had depreciated and, therefore, the exercise would afford the AMA the opportunity to know which properties had appreciated or depreciated based upon which it would calculate its rates.
Nunmo Omaetuo called on property owners to co-operate with the property rate collectors to ensure that the exercise was successful.
"The proceeds from the exercise would be used to help improve the sanitation situation in the metropolis and implement some development projects in the city," he said.
Touching on the mounting of unauthorised billboards in the city, the public affairs manager said that practice, which was against Article 36 of the assembly's regulation, had come to the notice of the AMA.
"It has come to our notice that some advertisers, companies, organisations and individuals have mounted bill boards in the metropolis without prior approval from the assembly", he said and directed such institutions and individuals to remove them immediately.

Pursuant to that, Omaetuo said failure to heed the directive would compel the assembly's task force to remove them and the owners surcharged with the cost of removal.