'Adopt International Trade Standards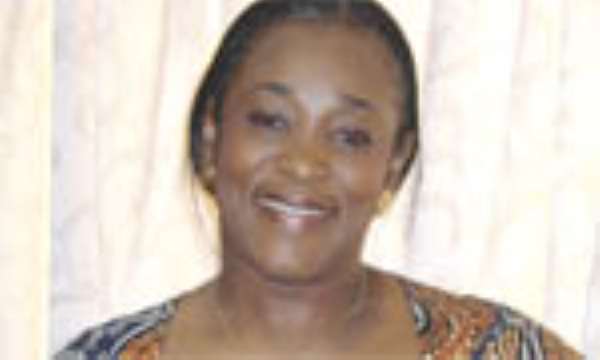 'Shirley Ayokor Botchway, a Deputy Minister of Trade and Industry, has urged all manufacturers and exporters to use barcodes as part of their labeling activities in order to enable their products gain smooth entry into markets such as the European Union, the United States of America and Japan.
Since coding and labeling were now considered critical aspects of product quality or acceptability to consumers, it was extremely important that exporters use barcodes, explained Ms. Botchway, who also doubles as the Deputy Minister for Private Sector Development and President's Special Initiatives.
Ms. Botchway who said this at the launch of the barcode, a powerful technological tool for product packaging, noted that the use of the barcodes had become necessary in view of the existing technical and non-technical barriers to trade.
"The use of barcode technology is crucial to the Trade Sector Support Programme (TSSP)," she added.
She explained that increasing competition amongst developing countries for export markets which had the potential to marginalize many developing economies must be averted, explaining that developing countries must be able to integrate into the global economy by producing and selling goods in accordance with global standards.
She pointed out that barcode technologies had become necessary for the easier exchange of more accurate information in global markets, thus all must use it.
In Ghana, the Institute of Packaging had been licensed by GS1 to educate, register and issue barcodes to exports in order to meet the ever increasing demands in global trade.
The Deputy Minister said barcode technology had been proven to be reliable in reducing errors within the supply chain.
Barcodes constitute a powerful technological tool, allowing buyers and consumers to have confidence in the ability to identify and trace the origin of the product.
Beside South Africa and Kenya, Ghana was the first country to implement barcode usage in 2006.
Currently, 120 countries in the world apply barcodes on products made within those countries.
By Charles Nixon Yeboah