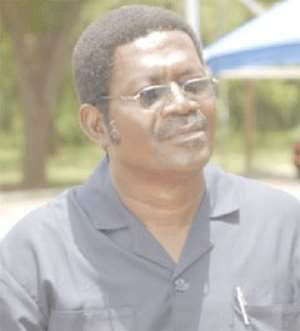 The Director-General of the Ghana Education Service (GES), has stated that no religion is forced on any student in educational institutions in Ghana.
Mr Samuel Bannerman-Mensah said, faith-based schools were not allowed to impose their religion on students who did not believe in such faith.

He told the Daily Graphic that schools were governed by rules and regulations which were expected to be complied with by every student, adding that there were "school gatherings which are compulsory for all students".

Reacting to the incident in which a final-year student of the Adisadel College in Cape Coast jumped to death, Mr Bannerman-Mensah said schools had their gatherings in all the faith-based schools.

He said some of those gatherings were not for religious purposes, but used to talk about morals which permeated all religions and noted that "many of the schools have such gatherings".

Mr Bannerman-Mensah indicated that the situation where there was a worship in a particular religion, those who did not believe in that religion were not forced to be part of the worship, and that all such students were supposed to be in one room to ensure that nobody roamed about.

He described the incident at Adisadel College as unfortunate, and said the housemaster was only trying to enforce school regulations which were supposed to be followed by all.

He said the headmaster told him that there was an evening worship on Sunday and had information that some of the students were hiding in the new building from which the student jumped.

The headmaster said the housemaster had gone there to ensure that the right thing was done. "I'm sorry that this has happened," he said, and expressed condolences to the bereaved family.

Story by Emmanuel Bonney