Ghanaian pharmaceutical firm breaks new grounds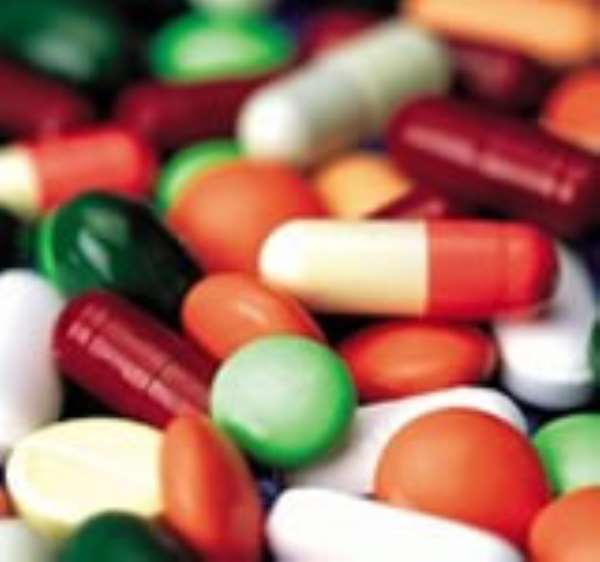 Danadams Pharmaceutical Ltd, a wholly Ghanaian owned local pharmaceutical company has commenced exports of its Camosunate range of antimalarial drugs to Cote D'ivoire.

The total contract for the supply of 250,000 packets of antimalarials (enough to treat 250,000 patients) for use in all public health facilities which began in February this year is about GH¢300,000. This excludes supplies to the private markets of that country.
The company which was opened in June 2005 is the first and currently the only pharmaceutical company producing Antiretroviral (HIV/AIDS) drugs in Ghana and envisages to be listed on the Ghana Stock Exchange in five years.
This export drive is in line with the company's corporate objective which is to specialize in the production of medicines for treating endemic diseases in the sub region such as Malaria, HIVIAIDS and Tuberculosis.
Since it begun operations Danadams has gained a significant share of the anti-malarial market in Ghana with some of its products like Adamsunate, Camosunate and Danmether becoming well established brands in the industry.
According to the Director of Sales and Marketing, Mr. Frederick Asare Anim, the major factor that opened this opportunity for penetrating the highly restricted francophone market in such a short time is the innovative peadiatric formulation introduced, for the first time in West Africa called Peadiatric granular sachets (for Camosunate PED and CamosunatePDR) .

The concept behind this technology is to produce all children's anti-malarial drugs in individual dose sachets such that parents who treat malaria do not need to measure doses of drugs with spoons (which may vary in volume thus introducing errors in dosing) which can affect quality of drug treatment. Simply put one sachet is equal to one dose.
This pediatric granular sachet is especially useful, in countries where there are, low levels of education which increases dosing errors.
The company has already registered the products in other countries in West Africa and has plans to penetrate these markets with their products.
Dr. Yaw Adu Gyamfi, the CEO said the company has very huge prospects with such innovative products but is worried about the refusal of decision makers to procure anti-malarials from local manufacturers but rather choose to import tablets for children while such convenient drugs are available in the country.
It is clear from such examples that the way forward for local industries to grow, especially the pharmaceutical sector is to have strong public sector support for innovative products like Camusunate Peadiatric granular sachets.