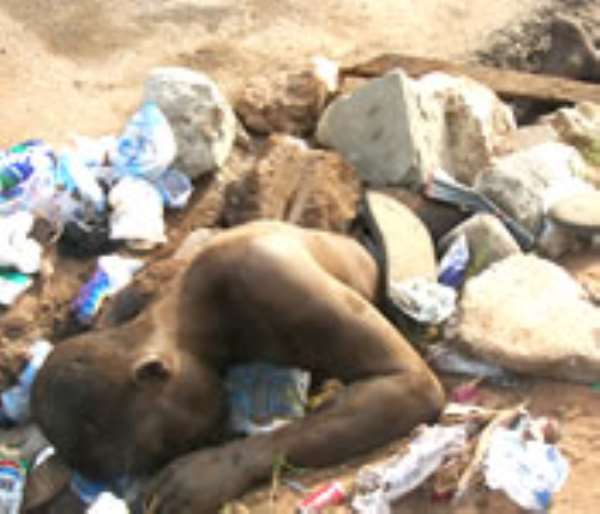 A middle-aged man alleged to have attempted to steal the tail light of a vehicle has been lynched at Adabraka in Accra.
The suspect, believed to be in his early thirties was alleged to have, in the early hours of Monday, March 17, sneaked into a fitting shop around the Trust Towers at Adabraka to unfix the tail light of one of the vehicles on repairs.
Luck however ran out for the man when some workers who were about to start work saw him attempting to escape, apparently after sensing danger.
The workers raised the alarm which attracted a heavy mob some of who approached wielding sticks.
After some few minutes of heckling, the alleged thief was squeezed into a narrow drain just opposite the Total Filling Station and across the Trust Towers building, and pounded with stones until he gave up the ghost.
As at 8.30am when myjoyonline reached the scene, many onlookers appeared not too surprised at the fate that had befallen the alleged thief, whose lower section was submerged under a debris of stones.
Many in the crowd intimated that all criminals deserve such an end.