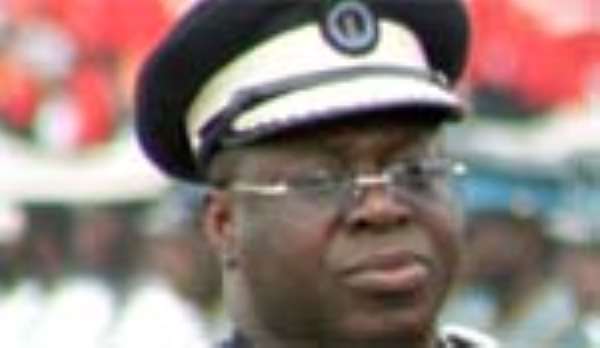 THE ACCRA West Division of the Motor Traffic and Transport Unit (MTTU) of the Ghana Police Service at Odorkor is fast becoming a goldmine for officers there following the corruption that has engulfed the office.
DAILY GUIDE investigations, following series of complaints and tip-offs from aggrieved drivers, transport owners and the general public over extortion and bribery allegations, have become conclusive that there is deep and stinking rot at the divisional MTTU office.
Even though the officials make swoops on offending drivers and illegal vehicles, those arrests eventually become cosmetic as heavy fines imposed on the said offending drivers end up in the pockets of the police.
Using the threat of court action, the MTTU personnel virtually force detained drivers to pay penalties that end up in their pockets.
An indoor fine of GH¢30 is imposed on each vehicle, and they are released after payment.
There was drama in one of the offices almost two weeks ago when an undercover reporter of DAILY GUIDE, posing as a car owner, not only witnessed the way 'business' goes on there, but also paid money to a demanding officer in order to get a seized car released.
In the embarrassing development of Friday, March 7, 2008 during which the unsuspecting officers collected the 'bribe' from the undercover journalist, several vehicle owners were seen queuing to make payments to the police.
The modus operandi of the police was that, soon after arresting what they call offending drivers, some of them are locked up in a local cell while others are handcuffed behind a counter. All of them are kept in that state until they eventually buy their freedom at the cost of GH¢30 each.
As at 5.00pm when this reporter left the scene, some of the vehicles, yet to be 'settled' included GR 3071 X (Kia Pride Taxi cab); GR 4224 E (Benz Bus); GW 1125 Y (Hyundai Grace); GR 7475 W (Benz Bus 207); GR 692 Q (Nissan Urvan); BA 458 X (Benz 207); GW 7507 P (Hyundai Grace); AS 1336 P (Hyundai Grace) and GW 1997 Y (Nissan Urvan).
Before then, dozens of other cars were cleared through the same process.
Interestingly, none of the drivers or owners of the above-mentioned cars, detained by the Odorkor Divisional MTTU on Friday, March 7, 2008, were booked for court, the paper can say.
For several days now, the paper's office in Accra had been inundated with complaints and allegations of extortion from members of the public, prompting the media to find out the truth or otherwise in the claims and allegations.
By Bennett Akuaku