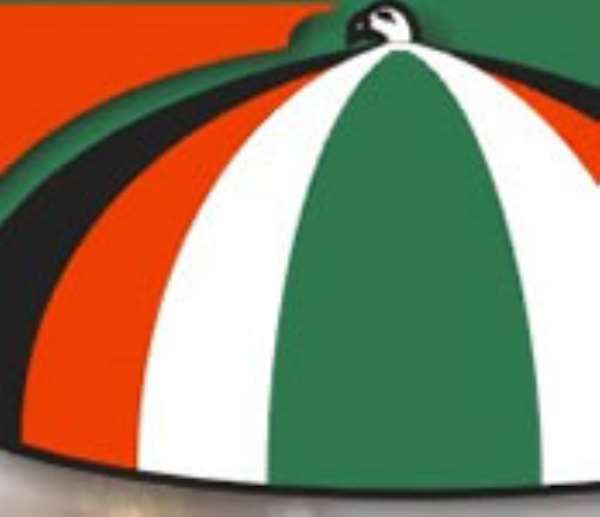 There was drama in the Volta Regional Capital, Ho when a group of people billed to defect to the Democratic Freedom Party rather used the platform to affirm their loyalty to the NDC.
The about 100 people used the press conference organised by the DFP to announce their defection from the National Democratic Congress stunned everybody present by reaffirming their belief in the NDC.
The move which was said to be a propaganda gimmick aimed at making the NDC unpopular
backfired leaving the Regional Executive of the DFP embarrassed.
The leader of the group, Alhaji Belo read a different speech instead of prepared one, incurring the wrath of the people present.
It took the intervention of security personnel who whisked Alhaji Belo away to avert any violence, Joy News's Agbeko Ben-Kwofie reported.
He said he was contracted by the Regional Executives of the DFP to plot the defection, a charge that has been refuted by the DFP.
Explaining the issue to Joy News, the Volta Regional Youth Organiser of the DFP, Wisdom Defeamakpor, said the leadership of the party was approached by Alhaji Belo who claimed to have about 100 people who wanted to defect to the DFP.
As a political party wanting to shore up its support, a news conference was organised by the party for Alhaji Belo and his group to announce their defection, he said.
But the leaders of the DFP had the shock of their lives when the intended defection ceremony turned into an affirmation event.
Mr. Wisdom denied giving the so-called defectors any money as alleged saying the party only catered for the venue and also invited the press.
The NDC Member of Parliament for Ho Central Captain (retd.) George Nforjor said he had been contacted by a group of NDC supporters who said the DFP was trying to lure them into its fold.
According to him, he advised the leadership of the group to remain resolute behind the NDC and speak their mind at any platform organised for them.
The MP told Joy News' Dzifa Bampoe he will reward the group for their courage and loyalty to the NDC.
But Wisdom said he was going to organise another press conference for another group of defectors to demonstrate the strength of the DFP in the region.