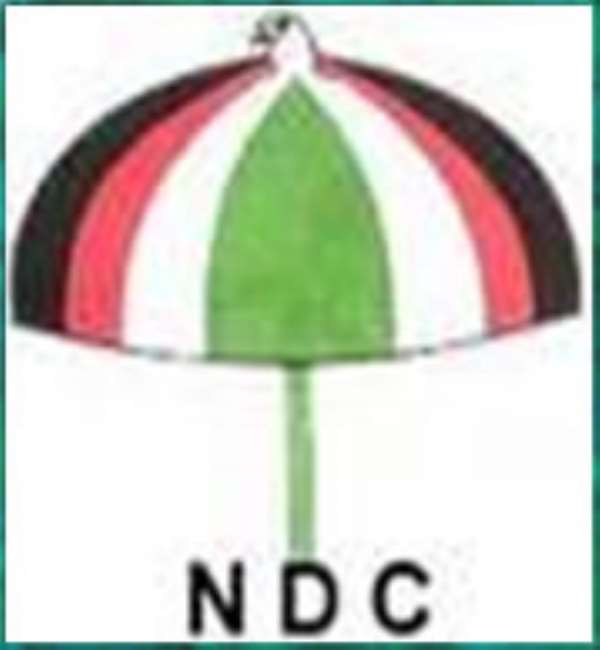 Fight against colonialism
Political groupings have been part of the Ghanaian political landscape since the colonial era. The anti-colonial struggle was led largely by interest groups coalescing to act on behalf of the population, even at a time when there was no entity called Ghana. Even the then Gold Coast (as Ghana was known) was hardly a cohesive entity.
However, there was a recognition by the intellectuals and elite of the period that colonial rule was an aberration which had to end at some point, and took steps to hasten the defeat of colonialism in Ghana. The Aborigines Rights protection Society was one of such groups.
When the United Gold Coast Conventional (UGCC) was formed by leading activists of the anti-colonial struggle, it was in realisation that only a united party could work to dislodge colonialism. The UGCC disintegrated amidst the onslaught launched by Kwame Nkrumah and his new Convention peoples party (CPP). The UGCC metamorphosed into several forms, leading to the National Liberation Movement, (NLM). Even though this coalition now calls itself the New Patriotic Party (NPP), its ideology remains the same. Parties in Ghana are therefore the result of mass popular struggles for succession to the colonial regime, and for a wider political mobilisation for freedom from poverty and colonial racism the and its divide and rule tactics.
Political mobilization
The above summary of a complex history shows that political parties have been and remain the main avenues for political mobilisation based on ideas and leadership. What has made Ghanaian parties relevant in both the pre-colonial and post colonial times have been their independence, the fact that they represent a constituency of ideas – even if they are ethnic based.
The NPP and its predecessor parties have been largely based on the dominant Akan groups in Ghana, drawing their support from cocoa farmers, traders and lawyers who considered themselves well enough and were therefore opposed to the 'socialist' policies of the CPP and Kwame Nkrumah. The CPP, the 'Veranda Boys', also drew their support from immigrant populations in the Ashanti Region, from the North and other social groups. None of the above descriptions will apply to these parties today, as the NPP has become national, and some sections are beginning to reject the socialist foundations of the CPP.
Power
Their relevance is underscored by the fact that they exist to capture power for the groups they represent, and that has been their mainstay, even when the military has seized power, they survive, and live in the hope that they would return one day to capture power. Ghanaian parties are therefore social institutions and legitimising agents of political process and interest group networks who also promote a certain economic and political philosophy.
That is the main difference between the Kwame Nkrumah family or Nkrumaists, and the Busia /Danquah fraternity. Unlike other countries, parties in Ghana have institutional history and social roots. These parties have successfully built a committed cadre of leaders within a democratic process, no matter how flawed it may be, to represent their interests. The recent presidential aspirants nominations of the main arties – the NPP, CPP and NDC produced an impressive list of candidates, a process which was judged by most Ghanaians to be democratic.
Promoting democracy
In Ghana, political parties are socio-political institutions that people recognise as their own, and therefore represent their interests. Parties remain the main interface between them and the state. Peoples see themselves as CPP, NPP, NDC and so on. During and after elections, parties become the main legitimising agents of government. Political parties are also primary legitimizing agents of the government and governing systems of the state. The social function and legitimizing role of political parties are under unprecedented strain.
In Ghana, the process of decolonisation was led by a conscious group of politicians who ensured the emergence of a people led, cohesive and democratic systems of governance under the leadership of Osagyefo Dr. Kwame Nkrumah. The seeds for a viable multiparty democratic system was sown. The claims that the absence of a so-called "vibrant middle class" makes political parties less viable as vehicles of democracy is not supported by Ghana's example.
To what extent do these parties or political institutions promote democracy? Undoubtedly, political parties remain the most crucial instruments for sustaining and promoting multi party democracy. But single party states can and do also promote democracy. In this case, I refer to the one party rules of Kwame Nkrumah in Ghana and Julius Nyerere in Tanzania. In the case of Ghana, a vibrant multiparty system, with multiple ideological and identity base helped to sustain, strengthen and underpin our brand of democracy, in the time of Kwame Nkrumah and recently, under the post military era. The CPP party of the left, and the NPP, a party with right wing liberal ideology, have contributed to making Ghana a viable multi party democracy.
Display of wealth
The Achilles heels of governance? In spite of this impressive record, parties in Ghana risk undermining their own role. The increasing display of wealth and the use of financial inducements to attract votes during the recent NPP presidential aspirants contest was stomach churning and deeply offensive to the ordinary supporters of the party. It created the impression that these parties are led by career politicians with a single point agenda of winning state power with all the privileges that come with it. This trend is not Ghana specific, even in the land of the 'mothers of democracies' (like the UK), this trend is becoming the norm, as for the USA, politics will not be interesting without the millions of dollars they spend on getting themselves elected, and therefore beholden to vested interests.
Accountability
If parliamentary democracy is the route to accountability, democracy and a people based political system, parties remain the engine for this vehicle. As Akyaaba Addai-Sebo wrote in an essay recently, "national interest demands that leaders of political parties must also be representative voices in parliament. Experience is the best teacher as parliament becomes a veritable testing ground to mould statespersons widely respected for integrity and impartial concern for the public good. Leading politicians, especially party leaders, would serve their parties and the nation better through the platform that parliament presents. Parliament enjoins discipline – the efficiency of purpose."
Addai-Sebo continues: "Political parties therefore have a duty to first think about what is best for Ghana and put forward candidates who through responsible service have proved that they can represent the national interest. In order to deepen representative governance presidential candidates must have had the experience of serving the needs and protecting the rights of their constituencies. They must really have a record of providing for the needs and meeting the aspirations of the people either at the constituency or national level through exemplary performance in public and/or private sector service. … Political parties consequently owe such a duty to the nation in the selection of candidates for national office."
Civil society
If political parties are to oil this engine and provide parliamentary democracy with the human resources, it is important that the instruments for achieving this are not undermined by desk-bound academics and civil society activists who do not dare to take up the challenge. Civil society has a role, but it cannot replace political parties, and should not seek to undermine the legitimacy of political parties by their constant whining and headline grabbing antics.
Political parties should not also undermine their own role. If citizens are to trust their parties, they should be seen to be open and accountable. I do not think that foreign organisations should pay parties to play their role as is being proposed. Parties have existed in the past through membership contributions, making them accountable.
If parties are funded by foreign non governmental organizations, they cease to be accountable to their own people. They become beholden to some foreign interest as they are forced to open their books for inspection, and will spend time writing "project reports" for their foreign funders. Foreign funding of groups who are likely to rule Ghana should not be encouraged. It undermines national sovereignty.
National sovereignty
As Africa tooters towards finding our own brand of democracy, it is important to build institutions. Parliaments represent the people, but there can be no parliaments without political parties to provide the candidates and the wherewithal. But parties and those who represent them should promote and protect national sovereignty, not undermine it by behaving like charities. Parties are not charities. Those foreign organisations fronting this policy of paying parties should be resisted and banned from doing so by parliament.