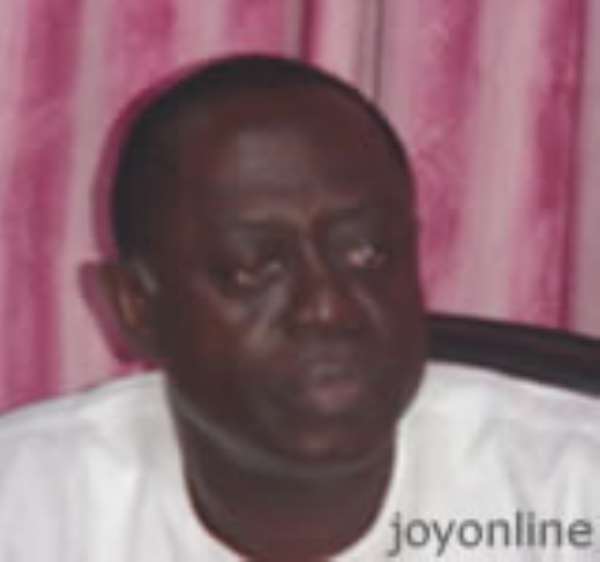 Mr Kwamena Bartels, Minister of Interior, on Tuesday asked security Agencies to adopt proactive strategies to avert any unrest during the electioneering campaign and after the elections.

"The need to sustain peace and stability in Ghana has become more imperative as there will be no place of refuge if this country falls into conflict like some of its neighbours," he said.

Mr Bartels said this in an address read on his behalf by Mrs Agnes Asangalisa Chigabatia, Upper East Deputy Regional Minister, during a one day workshop in Bolgatanga.

It was on 'the Role of the Security Services in the up-coming Presidential and Parliamentary Elections in Ghana,' and organized for 80 representatives from various Security Services, as well as the Electoral Commission and National Commission on Civic Education.

Mr Bartels told the security agencies that they had no choice but to be firm and fair. "You need to be extra vigilant and ensure that those who attempt to foment trouble are put in their proper place".

Mr Ofosu-Mensah Gyeabour, Upper East Regional Commander of Police, called on security personnel to show high sense of professionalism no matter the provocation and stay neutral and focused on their responsibilities.

He asked them to be especially vigilant at polling stations that have been known to be volatile and try to put off any confusion that may threaten to escalate. "If you fail at one polling station, you would be failing the entire constituency," he said.

Mr Iddrisu Adam, Regional Director of the Electoral Commission advised them not to show prejudice against any party or take part in the administration of polling stations including counting of votes.

The workshop was aimed at educating Security Personnel in the Upper East Region on their role in the 2008 General Elections and to remind them to maintain their interdependent and non-partisan role during elections.
Source: GNA