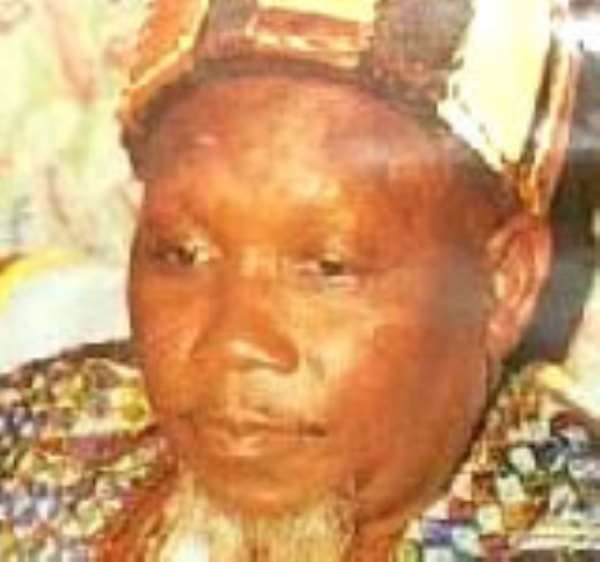 Two years after the two royal families in Dagbon signed a peace deal aimed at resolving a chieftaincy dispute that has claimed lives and property, much is yet to be achieved.
The Abudus say despite the progress made, the Committee of Eminent chiefs mediating the crisis has yet to name a date for the funeral rites of late Ya Na Mahamadu Abdulai.
A statement signed by the youth wing of the Abudus says consistent delays have led to non-implementation of the deal.
The peace deal was aimed at resolving a chieftaincy dispute between the two royal gates that led to the murder of the Dagbon King Ya Na Yakubu Andani II about six years ago.
As part of the deal, the Abudus were supposed to be allowed to perform the final funeral rites of late Ya Na Abdulai which had not been performed.
A spokesperson for the Abudu youth, Alhaji Mugusu Sibawey said the Abudus can no longer wait to perform Na Abdulai's funeral since that of Na Andani II had been performed.
He told Joy News that the Adanis say there would be war if the Abudus attempted to perform late Na Abdulai's funeral.
He said the Abudus were running out of patience and called on the eminent chiefs to act fast.
A security expert, Mr. Emmanuel Bombande told Joy News that there was clear frustration on the part of both gates.
He appealed for calm on both sides, saying that "however frustrated both royal families might appear to be they should in all circumstances avoid any actions that might appear to be unilateral".
That he said was because the consequences of such actions could be very grave for the peace of the area.
He called on the eminent chiefs led by the Asantehene Otumfuo Osei Tutu II, to attach more urgency to the mediation process.