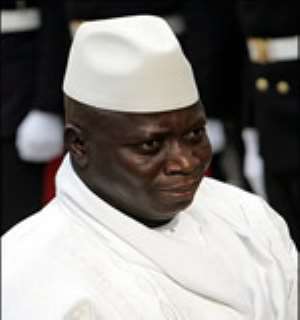 The families of about 44 Ghanaians reportedly murdered in The Gambia are to embark on a demonstration on Wednesday, March 12, 2008 in Accra.
The demonstration is aimed at putting pressure on the government to take urgent action on the matter.
It is being organised by the Commonwealth Human Rights Initiative (CHRI).
The Regional Co-ordinator of the CHRI, Nana Oye Lithur said the families of 25 of the 44 victims had been identified and they would be taking part in the march.
She said the families had been living under difficult conditions following the murder of their relatives.
"Nobody, whether civil society or the media has focused on how they have lived or dealt with the departure or killings of their relatives", she lamented.
According to her, the children of the deceased had dropped out of school while accessing health care remained a challenge.
She expressed the hope that the march will galvanise support for the bereaved families.
It would also "put pressure on government to recognise that the victims have families who have needs" which should be addressed, she noted.
About 44 Ghanaians were reportedly murdered under unexplained circumstances in The Gambia, reportedly on the orders of The Gambian leader, Yahya Jammeh.
Sources say the government of Ghana is pursuing diplomatic means to resolve the crisis.
An investigation was commissioned by the government into the issue, but no details have yet been made known.
The government is said to be working towards ensuring that, whatever action it takes on the matter, does not endanger the lives of thousands of Ghanaian nationals living in The Gambia.