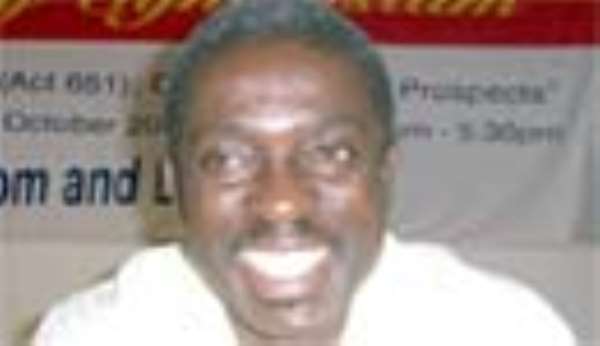 The Ghana Trades Union Congress (TUC) has staged a coup against the introduction of the proposed 'talk tax', stating that the basis of the tax was doubtful especially when import duties
Government last year announced the introduction of what has become known as the 'talk tax' which means the more one talks on his mobile phone, the more he/she pays taxes to government.
However, a statement issued by TUC in Accra yesterday and signed by its Acting Secretary-General, Kofi Asamoah, said the solution to smuggling of mobile phones into the country does not lie in the introduction of the talk tax.
According to the statement, the proposed talk tax amounts to double taxation of mobile phone users since the current regime of 'pay-as-you-go' has an element of taxation.
"The scratch cards we buy already have VAT included in their prices," the statement said, adding that the regressive nature of such a consumption-based tax makes it inconsistent with the poverty reduction agenda of the country.
The statement was of the view that government could have levied the proposed tax on the service providers so that consumers would bear the tax burden according to their demand elasticities.
A tax on the companies, the statement noted, would encourage competition among the network companies.
"The solution to the low levels of tax revenue does not lie in the introduction of the so-called talk tax. Rather, government should modernize and resource the Internal Revenue Service, VAT Service and Customs Excise and Preventive Services (CEPS) to do what they were set up to do," the statement added.
It maintained that the economic growth Ghana recorded in the past two decades has not been transformational.
This is in the sense that it has not translated into increased living standards for the majority of Ghanaians. Just a tiny fraction of the population has gained from the growth, it explained.
Consequently, the statement indicated that TUC fully supports government's effort towards the creation of half a million jobs by 2009.
The TUC, according to the statement, believes that the National Youth Employment Programme (NYEP) is a programme that would translate into real gains.
It therefore appealed to the government to provide the necessary resources to the implementing agencies to enable them deal with the numerous challenges facing the programme.
The statement further called on the government to take the necessary steps to develop the mortgage market as a way of solving the housing problem in Ghana. In the 2006 Budget Statement, government estimated the housing deficit to be between 350,000 and 40,000.
On the cocoa and shea butter sector, the statement appealed to the government to pay much attention to processing of cocoa beans and the utilization of cocoa by-products.
By Felix Dela Klutse