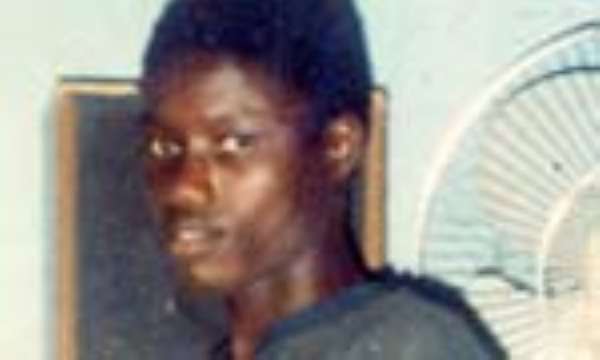 A father of eight children has stunned residents of an Akwatia suburb in the Eastern Region after allegedly subjecting his daughter to multiple bouts of sex and eventually impregnating the 16-year-old Junior High School (JHS) girl.
Her mother, according to reports, was herself impregnated after she was allegedly raped by the same man some 16 years ago following which she gave birth to the girl.
Yaw Asare, a.k.a. Yaw Wutri, a notorious diamond dealer in the Akwatia township is currently facing a charge of incest at an Asamankese court.
What worsened the matter was that after impregnating the girl, Wutri caused an illegal abortion for the teenager at a hospital.
When the suspect appeared before the Asamankese Circuit court last month, he was granted a GH¢3,000 (¢30 million) bail and walked free.
According to reports, the suspect was so pleased with the verdict that he took to the streets of Akwatia clad in white robes and smeared with talcum powder.
Narrating her ordeal at the hands of her biological father to DAILY GUIDE, the teenage girl said, "The doctor examined me and said I was pregnant and after injecting me, he inserted an instrument into my private parts and twisted it around. With a second instrument he drew some blood and asked me to stand up. I was given another injection after which I was discharged and we went back to Akwatia," she said amidst tears.
Regina (not her real name), now 17, told DAILY GUIDE that she suffered the ordeal at the hands of her biological father when sometime in December of last year he asked her to come and wash his clothes.
The girl, who then lived in her stepmother's house, obliged her father's request and dashed to go and perform the chore.
Upon completing the task, her father asked her to come into the room to dry the washed clothing.
"When I entered the room he asked whether I had ever slept with a man before, to which I answered in the negative. He then said, 'I as your father will teach you how to do it," she recounted.
The father, she went on, then wearing a pair of boxer shorts, grabbed her and had sexual intercourse with her.
"My father pushed me onto his bed and forcefully had sex with me after which he asked me to leave his room."
According to her, she left with blood dripping all over her legs.
"I was crying and a young man named Dema called me and asked to know what was amiss. I told him that my father had just had sex with me," she said.
The traumatised teenager said when Dema confronted her father over the allegation, he confessed to the incestuous act but pleaded that the matter be kept secret and treated as a 'boys, boys' affair.
But Dema reportedly called a witness, a certain Peprah, to listen to Regina's story and at that stage, she said, "my father went down on his knees and begged that we all treat the matter as a secret".
However the unrepentant father jumped on his daughter again two weeks later, and had another bout of sexual intercourse with her, after a similar invitation that she should come and do some household chores for him.
"This time however he warned me not to divulge the act to anybody and told me, 'you know you are my favourite child. I am your father and I know what I am doing' but he promised that was his last time and he would never touch me again," she said.
Interestingly, Yaw Wutri did not keep his word but turned on her again and had forceful sex with her for the third time.
Regina said sometime later when she went to her father to collect some money for school "he pounced on me again while I was in uniform."
At the time, her aunt, Maa Abena was in the house as was another relative with mental problems, who actually saw Asare naked as he was in the act of having sex with his daughter.
Now fed up with her father's unholy behaviour, Regina could no longer control herself and told her grandfather about her ordeal.
"This time I told my paternal grandfather what my father did to me."
She said her father was cross with Dema whom he suspected of breaking the secret pact and threatened to beat him up anytime he turned up at their house.
Wutri had so far given his teenage daughter two mobile phones.
"The first one got missing and so he gave me another one," she said.
A few weeks after his last sexual intercourse with his daughter, the father asked her whether she had menstruated.
In January when he suspected that she was pregnant, he asked his girlfriend to take her to Asamankese to see a doctor.
Her uncle, Kojo Darkwah, 32, and her mother, upon establishing the truth about the father's sexual escapades took up the matter.
"I am disturbed that after defiling me, he had the guts to repeat it on our daughter", the mother told DAILY GUIDE.
The identity of the medical doctor who allegedly performed the illegal abortion was yet to be established.
By A.R. Gomda & Bennett Akuaku