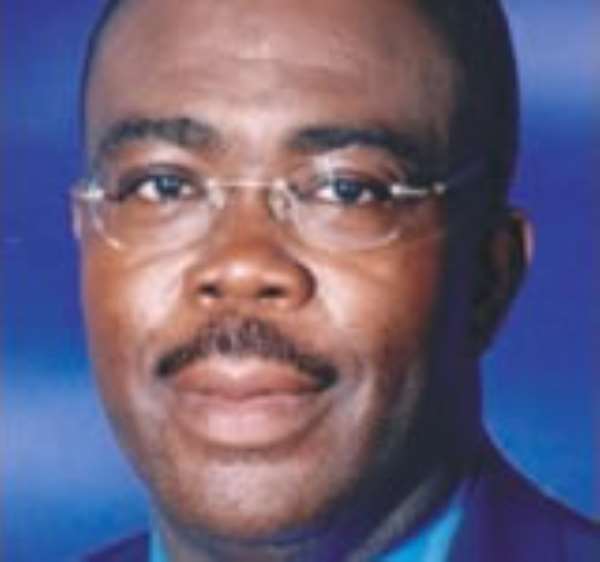 Mr. Stephen Asamoah-Boateng, Minister of Tourism and Diasporan Relations, has called for more sponsorship for the tourism industry.
He said more support would ensure that tourism programmes and activities were smoothly and efficiently organized.

He pointed out that the sector Ministry alone could not shoulder tourism financing in Ghana and thanked those who have been supporting the industry.

Mr. Asamoah-Boateng made the appeal at the weekend when Global Media Alliance and Dateline Marketing in collaboration with the Ghana Tourist Board organised a cocktail to show appreciation to organisations that have supported the National Tourism Award over the years and to welcome new sponsors.

The Minister announced that, the Eighth National Tourism Awards would soon be held to reward and encourage professional excellence in the tourism industry.

"It is our way of showing gratitude to those who have done so much for tourism in Ghana. It is an acknowledgement and show of appreciation and gratitude to our partners and stakeholders."

Mr. Asamoah-Boateng noted that, the growth of tourism in Ghana had been phenomenal with about 98 per cent increase in the number of hotels and hotel rooms between 1997 and 2006.
He said all the achievements in the tourism sector were due to the immeasurable support of sponsors.

Mr Martin Mireku, Acting Executive Director at the Ghana Tourist Board, said the Eighth National Tourism Awards programme had been re-packaged to give it a new outlook.

He said three zonal awards - the Savannah zone, comprising Northern, Upper East and Upper West regions, the Middle zone, comprising the Ashanti, Brong Ahafo and Eastern regions and the Coastal zone comprising, Volta, Greater Accra, Central and Western regions - would be held to precede the national one.

Mr Mireku said the award ceremonies were expected to provide a benchmark for best practices as well as enhance Ghana's image as a top class tourism destination in Africa.

He announced that the proposed date for the National Awards would be on August 2, 2008 at the Accra International Conference Centre.

Explaining further, the GTB boss said a seven-member jury would be constituted for the awards at both zonal and national level.

Mr Mireku said the awards event was one of the most important activities on the National Tourism Calendar and therefore the sector placed high premium on it.