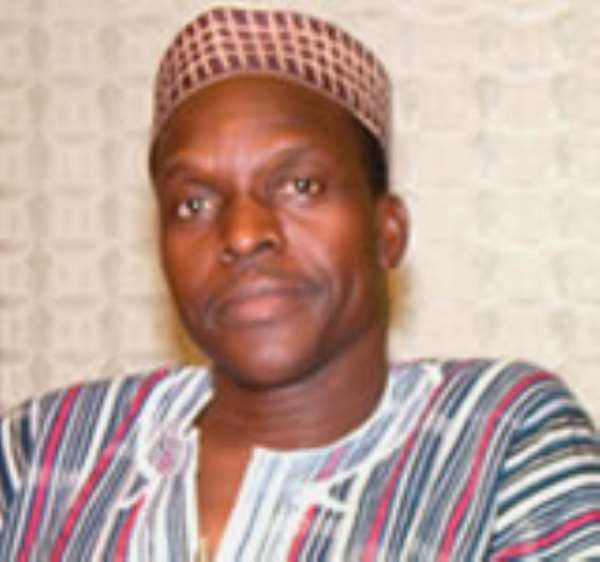 The subject of delays in releasing feeding grants to schools in the north resulted in hot exchanges between the Minister of Education, Science and Sports and the Minority Leader.
Prof. Dominick Fobih and Mr. Alban Bagbin disagreed largely on the issues on Joy FM's Super Morning Show on Monday, March 10, 2008.
While Prof. Fobih attributed the delay to the non-approval of the GET-Fund budget, Mr. Bagbin disagreed, arguing that the feeding fees were a budgetary item on the Ministry of Education budget.
"The bursary for the feeding grant is not usually funded from the GET-Fund", he stressed.
Responding, Prof. Fobih said the feeding fee was a component of a scholarship scheme, adding that the money was sourced from the GET-Fund.
"Every child in the north whether the father is a Vice President or a Professor benefits from the feeding grant", he noted.
The Minority Leader "should be aware that the money is paid through the Scholarship Secretariat.
So once the GET-Fund budget has not been approved, the GET-Fund
Administrator could not release money for an unapproved budget", the
Prof. stated
Mr. Bagbin rejected that explanation, saying that the draft GET-Fund formula for disbursing funds for the year had not been presented before Parliament for debate, discussion and approval.
He blamed the delays on debilitating bureaucracy at the Ministry of Education.
According to him, the GET-Fund administrator had presented the draft formula to the ministry for onward submission to Parliament for debate and approval but the Ministry was yet to act.
Mr. Bagbin described as "irresponsible" the Professor's statement that every child whether his father is a vice president or not was a beneficiary of the feeding grant.
"He should tell Ghanaians the total number of students in the north and how many of them benefit from the feeding grant", he challenged.
Asked what he thought accounted for the situation, Mr. Bagbin said the ministry had not prioritised the payment of the feeding grant.
He said the delays in releasing feeding grants had happened many times compelling the heads of the various schools to close down the schools.
The Minority Leader also indicated that the GET-Fund was being overburdened by the Ministry and gave the assurance that draft formula would be scrutinised when it was put before Parliament.
A charge Prof. Fobih denied arguing there was no expenditure put on the Fund which was not covered by the GET-Fund law.
The Conference of Heads of Assisted Secondary Schools (CHASS) last week threatened to close down schools in the three northern regions if funds for feeding and other essential materials for the students were not released.
They said they had borrowed enough to feed the students and could no longer bear the agony.