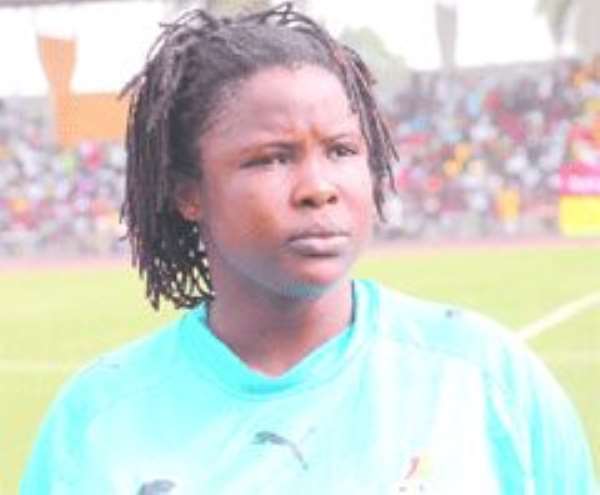 Tomorrow's clash between Ghana's Black Queens and Cote d'Ivoire at the Ohene Djan Stadium is one encounter that has a lot more at stake than the ticket to this year's African Women's Championship (AWC) to be staged in Equatorial Guinea.
It is a clash for pride and honour as remarks, from especially the Ivorians, set the two sides on a fierce collision course after the first leg of the qualifier played in Abidjan a fortnight ago.

The Ivorians slammed the Queens' performance as ordinary, unconvincing and undeserving of their status of being among Africa's elite.

And having fought back to hold the Queens to a 1-1 draw in that game, the Ivorians believe they are in a better position to snatch the ticket away from the Ghanaians to this year's AWC.

Young female coach Adelaide Koukougnon, in charge of the Ivorian team that is already in town for the match, insists they are in Accra to dash Ghana's hope of securing the ticket to the sixth AWC.

"I still stand by my conviction that we have what it takes to beat the Ghanaians. Unless they have the magic wand, they should forget going to Equatorial Guinea. It's our turn this time around," she said in an interview at their training at the El-Wak Stadium yesterday.
 
The threats from the Ivorians are not mere rhetorics as they indeed proved in their sterling performance which saw them harrass the Ghanaians throughout the period until the equaliser was notched and their efforts at going on top were thwarted by the bravery of goalkeeper Memunatu Sulemana.

However, the Queens, determined to secure their place for the sixth AWC, have vowed to let the Ivorians eat humble pie and prove that it takes more than just words to dethrone a champion.

For one thing, officials have changed the technical direction of the Queens, hoping that will breath a new life into their performance which will be convincing enough to earn them the ticket to the November championship.

Caretaker coach Gamel Mumuni says the Queens' problem is not about performance, but getting the goals on time. He has already mapped out a strategy, and from the training this week, things could work out for them.

Player for player the Ivorians are a match for the Queens who have players with a wealth of experience, and so this tie can be evenly fought.

However, the difference between the two sides will be their goalkeepers whose performance could determine the final outcome. And on this score, Ghana has the edge.

Preview by Rosalind Amoh