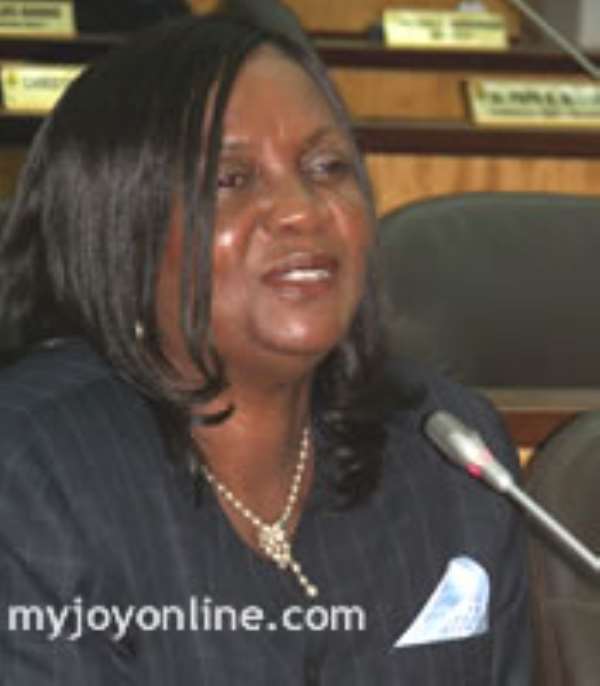 The Chief Justice Georgina Theodora Wood says the discovery of oil in Ghana should be seen as God's blessing over the nation during its golden jubilee celebration.
She says the discovery is an answer to prayers made by some Ghanaians seeking special blessings from God.
Justice Georgina Wood said just as humans receive gifts during their 50th birthday, likewise God also decided to offer the oil as a birthday gift for Ghana as she turned 50.
She was addressing a gathering at a thanksgiving service held by the St. Michael's Catholic Church at Nkawkaw in the Eastern Region to climax activities of the golden Jubilee celebrations.
She however called on Ghanaians to pray for those who will manage the oil resource to do so in a manner that will benefit all Ghanaians.
She added that women have played very significant roles in the nation's development. The Chief Justice further encouraged women to get educated and empower themselves to meet the challenges associated with the emerging changes in the development of the country.