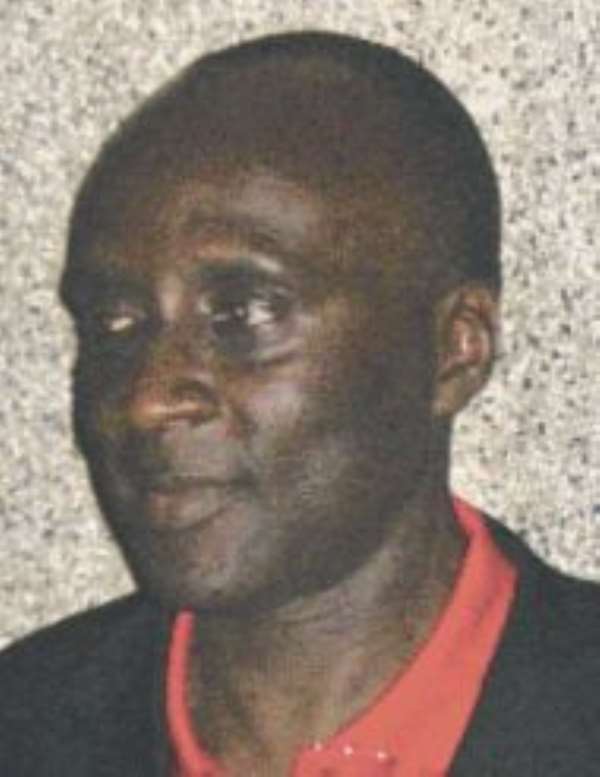 The Publisher of the Ghanaian Chronicle, Nana Kofi Coomson, was arrested by the Kwesimintsim Police yesterday for allegedly using the emblem of the New Patriotic Party (NPP) to solicit funds to support his political campaign.
He was detained for more than four hours and charged with defrauding under false pretences. He was later granted bail to report himself to the police today.

In a letter, which was made available to the Daily Graphic and signed by the publisher to companies to raise $70,000 to support his campaign in the NPP's primary in the Effia-Kwesimintsim Constituency, Mr Koomson stated that the money should be paid personally to him.

According to the Kwesimintsim District Police Commander, Mr M. R. Sam, upon interrogation, Mr Coomson said the targets of his appeal for the funds were eight prominent companies in the Western Region, some of which he named as Kadmoore, Jesmoore, the Skyy Group of Companies and Unicon.

The district commander said Mr Coomson was reported by an NPP party member who had chanced upon the letter.

The letter had the photographs of Mr and Mrs Coomson on one side and the NPP emblem on the other side.

The district commander said Mr Coomson owned up to the letter and said there was nothing wrong with it, since he was a party member, after producing his membership card.

He said Mr Coomson claimed that during the just-ended race for the flagbearership of the party, most of the aspirants embarked on campaigns to raise funds.

The commander added that they were yet to establish how much was remitted to Mr Coomson after he had circulated the letters.

Nana Coomson told the Daily Graphic on phone yesterday that as a fully paid up party member who had declared his intention to contest the party's seat in the contituency, there was nothing false nor fraudulent about the letters he sent out to solicit for help from friends to enable him win the party's nomination.

He denied using the party's emblem and said what he did was to attach the party's emblem to his own campaign letterhead just as all the aspirants did in the recent race for the presidential slot.

He accused the party's youth organiser in the constituency, Mr Abdul Ganiyu, of "working for my main rival" and making up the charge to derail his campaign which he described as "perfectly on course."

Story by Moses Dotsey Aklorbortu.